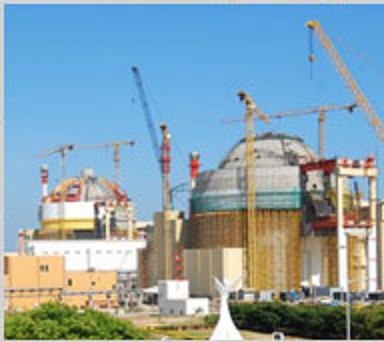 The controversial Indo-Russian nuclear project is likely to get into a fresh row as Tamil Nadu Chief Minister J Jayalalithaa has shot off a letter to Prime Minister Manmohan Singh seeking the entire power generated from Kudankulam nuclear power plant.
Jayalalithaa has apparently decided to play greedy after the state cabinet had okayed the controversial nuclear project, which is likely to go live in two months.
"Proper and justifiable that the entire power to be generated from the Koodankulam Nuclear Power Plant is made available to Tamil Nadu," read Jayalalithaa's letter to PM.
As the Tamil Nadu is undergoing severe power crunch she had sought for entire 2000 MW power that will be generated by two unites in Kudankulam. Originally, the state was promised with 925 MW of total 2000 MW power generation by two unites.
Referring to the ongoing power crisis, Jayalalithaa added, "I hope that this request will be positively considered by you. May I also reiterate that we require and deserve this power?"
The nuclear power project had suffered hindrance for about nine months causing a huge loss to the Indian government. A massive agitation was taken up by many groups in Tamil Nadu, which was allegedly funded by a few NRIs.