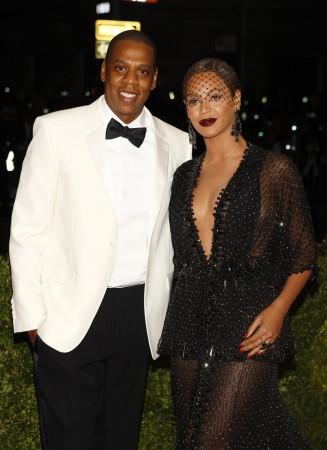 In a recent turn of events, it has come to the fore that the reason for Jay Z and Solange's elevator fight was not Rachel Roy but Naomi Campbell. Jay Z was around when Campbell was allegedly saying some unceremonious things about either Beyoncé or Solange, according to recent reports from Celebdirty Laundry. And when Solange saw Jay Z not reacting to Campbell's reported trash talking, she got infuriated.
In spite of various theories floating regarding the fight, there is no concrete reason as to why the fight erupted in the first place. For those who have seen MET gala after party fight video would know that Solange was kicking and hitting Jay Z while Beyoncé stood watching.
After the video went public, Beyoncé and Jay Z's family issued a public apology suggesting that they have moved on as one united family and there is no bad blood between Solange and Jay Z.
"As a result of the public release of the elevator security footage from 5 May, there has been a great deal of speculation about what triggered the unfortunate incident. But the most important thing is that our family has worked through it. Jay Z and Solange each assume their share of responsibility for what has occurred. They both acknowledge their role in this private matter that has played out in the public. We love each other and above all we are family. We've put this behind us and hope everyone else will do the same," reported BBC.
The families even went ahead and played down the rumors of Solange being drunk during the fight.
"The reports of Solange being intoxicated or displaying erratic behavior throughout that evening are simply false. At the end of the day, families have problems and we're no different," the public statement further said.
Meanwhile, Beyoncé and Jay Z have kicked off their "On The Run" tour. Though the reviews of their first performance in Miami was not so good, the couple is hoping that by the end of the tour, the speculations regarding their relationship and family problems would die down, says report.
The "On The Run" tour would take place in 16 different cities. The tour's name is inspired from from the song "Part II (On the Run)" from Jay-Z's album "Magna Carta Holy Grail." The official poster of the tour shows Beyoncé and Jay Z in tight embrace while dressed in black ski masks.