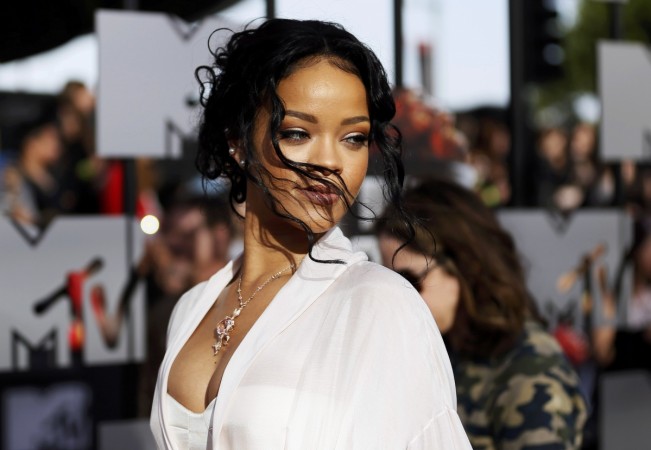 Beyonce and Rihanna seem to have buried the hatchet, as the rumored enemies were seen giving a warm embrace to each other at the recently concluded MET Gala 2014
The two leading ladies of music industry have always been known to compete for the top spot in the pop/ R&B space for years.
Fans think that the picture of the two hugging at the event is nothing less than momentous. Rihanna in backless white top crop look and Beyonce in a sheer Givenchy gown were beaming from ear to ear as they surprised their fans with a friendly gesture.
Does this mean that RiRi and Queen B have turned a new chapter in their life?
Jay Z, who was also present at the event couldn't be happier looking at his protégé (Rihanna) and wife (Beyonce) being friendly, reported MediaTake Out.
Interestingly, this is the first time that Rihanna and Beyonce have hugged each other since pre-Grammy brunch in 2011.
Rumors had it that RiRi and Beyonce developed animosity for each other when the former was linked to Jay Z. The two have also often dissed each other in public.
In March 2013, RiRi took shots at Beyonce by sharing an article on her Instagram about her being the most influential star in UK. Drake's alleged girlfriend captioned the post as, "How dat feel down there on ya knees, Huh?!" .
Moreover, when Beyonce's song "Bow Down" was released, RiRi took an sly shot at the singer by liking a quote on her Instagram account, which said: "A lot of celebrities just want money, fame, power, fancy cars, houses all over the world and have people bow down to them. To me, that's frightful behavior."
Beyonce further dissed Rihanna by releasing a song "Drunk in Love", which has extreme similarities to Rihanna "Drunk on Love", reported Hollywoodlife.
However, looks like the two have now made peace with each other.
[ED:VS]