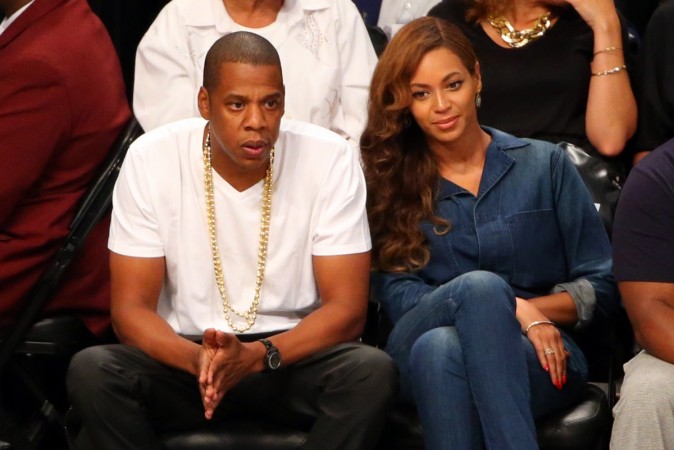 Jay Z and Beyoncé have once again fuelled speculations on their rocky relationship and divorce rumours. The couple was snapped having a heated argument with each other at Sunset Boulevard's Sushi Park restaurant in Hollywood.
The celebrity couple was having a fight when the camera lens of Radar Online captured them. In the photos uploaded by the website, Beyoncé is seen furiously staring and waving her finger at Jay Z, while the rapper seems to be busy with his phone.
The "Halo" singer is reportedly struggling with trust issues as the rapper is constantly on the phone. She believes that her husband is hiding something and fears him cheating on her.
"Beyonce seems convinced that Jay-Z is hiding things, and that there's lots going on that she isn't privy to. He's constantly on the phone and, even when they're at home, he's locked away in his office with his phone or computer, which are secured with passwords and access codes not known to Beyoncé," a source told Mirror.
However, the hip-hop couple and their relatives are trying to put a rest to the divorce rumours. Last month, Beyoncé's father Mathew Knowles stated that the speculations are part of their publicity stunt.