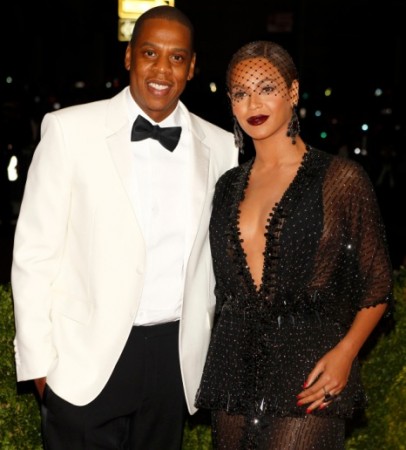 Ever since Beyonce's sister Solange attacked her brother-in-law Jay Z in an elevator earlier this month, speculations are rife that all is not well between Beyonce and her rapper husband.
Since then, multiple reports have come out claiming that a divorce is imminent.
For instance, an OK! Magazine report recently claimed that dissent between the couple has been brewing for almost a year and that they haven't been happy for a while.
"Jay and Bey go to public events and put on a front that they're happily married," a source told the magazine, "but they haven't been happy for a while. In fact, they've been on the verge of divorce for the last year."
A Life & Style report echoed the same sentiments and pointed out that divorce is the only option left for Beyonce.
"It's been really rocky for them," an insider told the publication. "There is trouble in paradise. Divorce is inevitable — and Beyoncé's only option."
However, the Life & Style magazine also gives several points on why Beyonce might not pull the plug on her marriage to Jay Z. And the primary one would be their child – Blue Ivy.
Blue Ivy
"Little Blue Ivy is the light of both of her parents' lives," the magazine reported, adding that the couple does not want their child to be brought in the middle of an ugly divorce.
It's All about the Image
It is no secret that Beyonce wants others to believe that she has a fairytale life, and she is adamant that the public see her as someone who has it all.
"Beyoncé is extremely careful about her image, and everything she does is thought out and planned," the family insider revealed. "She is obsessed with them appearing as the perfect family."
Their Careers might Suffer
Beyonce and her husband are gearing up for their "On The Run" tour and tickets are reportedly selling at $342. But since the video of Solange's attack on Jay Z went viral, ticket sales dropped 13.5 percent, and this is might have given the singers a glimpse of what their careers would be like if the couple splits.
The Cost of Divorce is Endless
If Beyonce and Jay Z decide to split up, it might prove to be really expensive as their combined assets is said to be somewhere near $1 billion.
"It would be the most expensive celebrity divorce in history," Goldie Schon, a California-based family lawyer, told Life & Style. "Attorneys' fees and professional fees could be in excess of $100,000 every month. The cost of divorce is endless."
True Love
It is a strong possibility that Jay Z and Beyonce might be as much as in love as they were when they got married in 2008, and in an earlier interview, the rapper said that his wife was not someone who could be lured with the charm of wealth and fame.
"I would not be the woman I am, if I did not go home to that man. And it just give me such a foundation," Beyonce once told Oprah about her marriage to Jay Z and what he means to her, reported Global Grind.