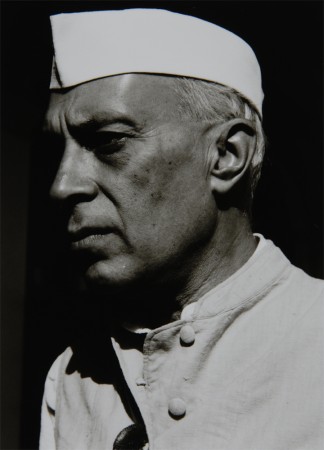 Several controversial changes were recently made to Wikipedia pages about India's first prime minister Jawaharlal Nehru and his family, and the deeds have reportedly been tracked to an IP address at the National Informatics Centre (NIC), a web services organisation for the government of India.
The Wiki edits were tracked by a software developed by Pranesh Prakash, policy director at Centre for Internet and Society, who tweeted it through the Twitter handle Anon GoI WP Edits.
The software "tracks all anonymous edits of English Wikipedia from a wide range of Govt of India IP addresses". On 26 June, it discovered that several changes had been made to the Wikipedia page on Nehru and that of his grandfather Gangadhar Nehru.
The edit read: "Gangadhar was born as a Muslim by the name of Ghiasuddin Ghazi but changed his name to a Hindu Ganga Dhar to escape from British clutches".
An edit on Jawaharlal Nehru's Wiki page read: "Jawaharlal Nehru was born on 14 November 1889 in [[at 77, Mirganj, a red light area in Allahabad]] in [[British Raj|British India]]. Allahabad District Magistrate Neeraj Gupta admitted that the house which was Nehru's birth place is a den of flesh trade. But all the records of the exact location of the house are missing from Government files."
Someone using a govt.-provided ISP connection thinks it wise to make these kinds of edits to Wikipedia: https://t.co/vyuriGnPMp

— Pranesh Prakash (@pranesh_prakash) June 30, 2015
'Jawaharlal Nehru' Wikipedia article edited anonymously from a Govt. of India IP address: https://t.co/OAUvihuL2f

— Anon GoI WP Edits (@AnonGoIWPEdits) June 26, 2015
'Gangadhar Nehru' Wikipedia article edited anonymously from a Govt. of India IP address: https://t.co/9canN2ZUrk — Anon GoI WP Edits (@AnonGoIWPEdits) June 26, 2015
There were also some demeaning edits about Nehru, over his "affair" with Edwina Mountbatten, the wife of Lord Mountbatten, British-ruled India's last viceroy.
The edits were soon deleted, but not before they were tracked to an NIC IP address using the website http://whois.domaintools.com/.
"All this shows is that it is an IP address provided by NIC. It doesn't say anything more than that," Prakash was quoted as saying by The Times of India.
The NIC was yet to come out clean on the matter, which could be a case of hacking, spoofing the IP address or an intentional change. Its response to an email by IBTimes India was awaited.
Wikipedia page developments
Since the alleged editing, which was corrected further later, the Wikipedia page on Nehru shows that it has now been 'semi-protected' to 'prevent vandalism'.
On Wednesday, after reports of the edits surfaced, the revision history for the Wikipedia page on Nehru showed several edits, including one in which Nehru's profession was changed from 'Divider of India' to 'Barrister'.
Congress demands inquiry
Meanwhile, the Congress expressed outrage over the alleged corrections to pages of Nehru and his grandfather and demanded an inquiry into the matter.
"There was an attempt to alter theWikipedia pages of Jawaharlal Nehru and Motilal Nehru. There was a sinister attempt to show that Jawaharlal Nehru was a Muslim. It doesn't matter whether he was a Muslim or a Hindu: he was an Indian. The government should conduct a full enquiry," Congress spokesperson Randeep Surjewala was quoted saying by NDTV.