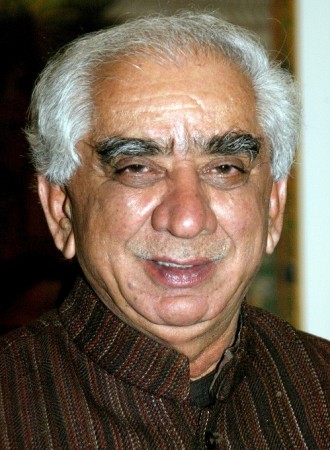 Former BJP leader Jaswant Singh's health condition has not improved and he is still in coma, doctors treating the politician revealed on Wednesday.
The 76-year-old was admitted to the Army (Research and Referral) Hospital in New Delhi after he suffered a severe head injury from a fall at his Delhi home on 8 August.
Singh is being fed through the total parenteral nutrition (TPN), a method of supplying nutrition intravenously.
"His (Jaswant Singh) condition is still the same. He continues to be in coma. All the treatment process remains the same with a team of doctors observing him closely every day," a senior doctor at the Army Hospital (Research and Referral) told IANS.
"The team of doctors consists of neurosurgeons and critical care specialists. Every efforts is being made to revive Jaswant Singh."
Jaswant Singh, who belongs to a Rajput family from Jasol in Barmer district of Rajasthan, started his career as an officer in the Indian Army, before making an entry into Indian politics in 1960's.
He was first elected to the Rajya Sabha in 1980 and has served as Finance Minister twice, both during the government of Atal Bihari Vajpayee; and has also been Minister of Defence and External Affairs.
He was expelled from the primary membership of the party in August, 2009 for praising Muhammad Ali Jinnah, politician and founder of Pakistan in his book titled, "Jinnah - India, Partition, Independence."
Singh was expelled for six years from the Bharatiya Janata Party (BJP) at the end of March this year after he decided to contest Lok Sabha Parliamentary Elections as an independent candidate from Barmer in Rajasthan against BJP's official candidate Sonaram Choudhary. Choudhary won the election by a margin of over 87,000 votes.