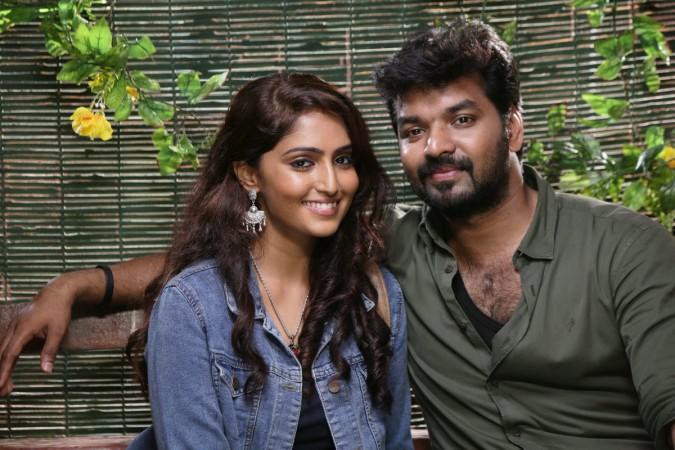 Jarugandi is a Telugu word denoting 'move fast'. As every character in the movie is running behind something, the makers have opted for this title. Jai and Reba Monica John-starring movie has been directed by debutant Pichumani.
The Tamil movie has RD Rajasekhar's music and Praveen KL's editing. Bobo Shashi has composed the music and a few songs, including Yaaradi Nee, has struck the chord with the viewers.
Amit Tiwari, Bose Venkat, Ilavarasu and Jayakumar are in the supporting cast, while Daniel Annie Pope aka Danny of Bigg Boss Tamil 2 fame is playing the hero's friend character.
The movie, which has been shot in Pondicherry and Chennai, revolves around Sathya (Jai), who is going through an issue that every youth is facing today. He takes a loan from a bank to start a travel agency and the movie throws light on a problem that is prevalent in our society. The problem that he faces and how he overcomes form the crux of the story.
Reviews:
The movie has garnered decent buzz with its trailer and audio. Will the movie live up to the expectations? Find out from the viewers' words below:
Rajasekar: In #Jarugandi - #Jai's caller tune is #Theri BGM, his mannerisms and looks are also similar to #Vijay. Pitchumani has delivered a passable action entertainer with occasional fun moments using Robo Shankar and Daniel. Highlights : @rdrajasekar 's visuals and Bobo Shashi songs.
Ramesh Bala: #Jarugandi : A kidnap plan goes awry.. Comedy of errors arising out of the situation..
#Jai and #Reba are adequate..
#RoboShankar and #Dannie provide the comedy relief..
A Timepass watch comedy thriller..
Tamil Cinema Buzz: #Jarugandi - A Fun Filled Thriller With Racy Screenplay ! just Go for it...!
Our Rating : 3.25/5
Kannan கோ: First half was ok ‍♂️. Second half was too boring with mostly predictable scenes . Climax mudila . #Jarugandi - Few comedies and plot of connecting/resolving all issues saved film to little extent
Review Ram: #Jarugandi (Tamil) - A long-drawn out flick which introduces a new character and randomly brings in needless sub-plots at regular intervals. Tedious! #JarugandiFromToday @Nitinsathyaa
Priya - PRO: #Jarugandi - Robo Shankar's comedy is on the lines of 'hulk, bulk, silk'. He has a funny part as a loverboy. @Danielanniepope gets his expressions rights in both comedy and emotions. #Jai is his usual trademark self yet again.
The film also has a woman trafficking angle.