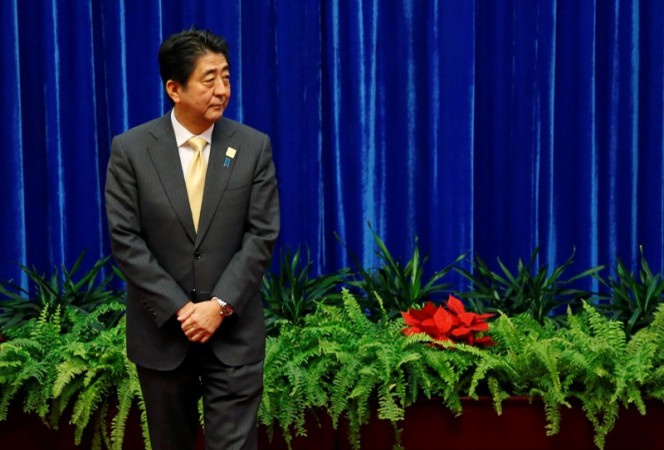 Japan's state secrets law came into effect on Wednesday amidst streets protests as hundreds of citizens criticised the government for curbing the public's 'right to know'.
The new law, which was passed last year, is seen by critics as a means to curb press freedom and to clamp down on whistleblowing of government wrongdoings.
Under the secrecy law, a person can be jailed for up to 10 years for leaking state-related secrets regarding defence, foreign policy and national security. Journalists who investigate state leaks can face up to five years in jail.
The Abe government's defence of the law is that it will help in the sharing of intelligence with allies such as the United States and build "closer ties" with them.
Protesters, however, say the law will push the nation into the league of North Korea and Russia, where freedom of press is often repressed.
"This terrible law must be revoked, but at least if we keep on protesting the government won't be able to do whatever it wants," one of the protesters told Reuters. "If we give up, Japan will end up just like Russia, or China, or North Korea."
Reporters Without Borders, a non-profit organisation that promotes freedom of press, termed the law as "an unprecedented threat to freedom of information."
Japan's media organisations warned of "pressure" by the government under the law.
"We've seen more and more pressure on media organisations that are critical of the administration," Seigo Arasaki, head of the Japan Federation of Newspaper Workers Unions, told The Japan Times.
According to a news survey, the heads of government ministries are likely to designate as many as 4,60,000 information documents as state secrets, The Japan Times said.
To quell public concern, the administration has said it will designate "the minimum amount of information as secrets for the shortest period of time possible."
Under the new law, state secrets can be classified up to 60 years for security reasons.