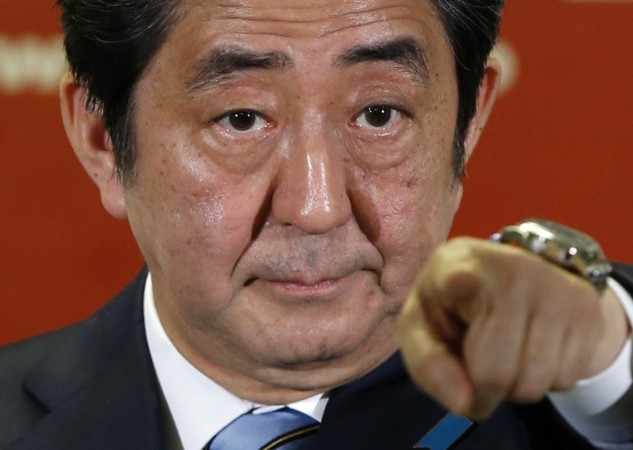 Japan is facing ire of its neighbours for introducing controversial changes in its textbooks for junior high schools, in which it has claimed ownership of islands despite opposing claims by China and South Korea.
Japan's education ministry on Monday announced that 18 social textbooks to be used from the next academic year will show the Dokdo islands, controlled by South Korea, as being under Japanese control.
South Korea hit out at Japan for asserting ownership of the disputed rocky islets in the East Sea.
"Japan once again took a provocative step by approving middle school textbooks that distort unequivocal historical facts," South Korea's Foreign Ministry said in a statement, according to Yonhap agency.
The ministry had summoned the Japanese ambassador on Monday over the issue.
However, Japan rejected the protests, with Chief Cabinet Secretary Yoshihide Suga saying on Tuesday that the changes to the textbooks were based on 'professional and academic deliberations'.
"Since our country's stance on Takeshima (Dokdo island) and history recognition have been consistent, we responded by saying we cannot accept their protest," Suga said, according to AFP.
The Shinzo Abe administration also went ahead and repeated its claim on the Dokdo islands in 2015 Diplomatic Bluebook, its foreign policy report for this year.
The Japanese textbooks have also been criticised in China for downplaying the Nanjing massacre of Chinese civilians in 1937, as the education ministry has replaced the word 'massacre' with 'incident'.
China's Xinhua news agency said in an article on Monday that the original words describing how the Japanese Army " killed many captives and civilians" were replaced by words that said "captives and civilians were involved in" the tragedy and "casualties were exposed".
The state-controlled news agency said that the new textbooks were 'in line with the country's increasingly right-leaning politics'.