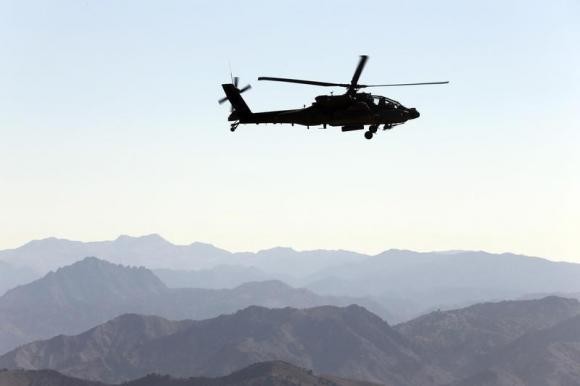 All three people on board a military training helicopter that went missing on Thursday are feared dead after the chopper crashed in dense woods, Japan's military said on Friday.
Japan's search and rescue teams had found the three, a trainee and two instructors, in the chopper which crashed in a wooded area in the southern region of Kyushu.
A spokesman for Japan's Navy, the Maritime Self-Defense Force, said all three had no heartbeat and were likely dead, though a medical pronouncement of their deaths is awaited, AFP reported.
The Japanese military OH-6DA helicopter had gone missing after ground commanders lost contact with it at about 11:00 am (local time) on Thursday.
The chopper was a naval training helicopter and was flying above Kagoshima prefecture in southwestern Japan.
While the cause of the accident is still not clear, the crew are presumed to have changed their route due to bad weather.