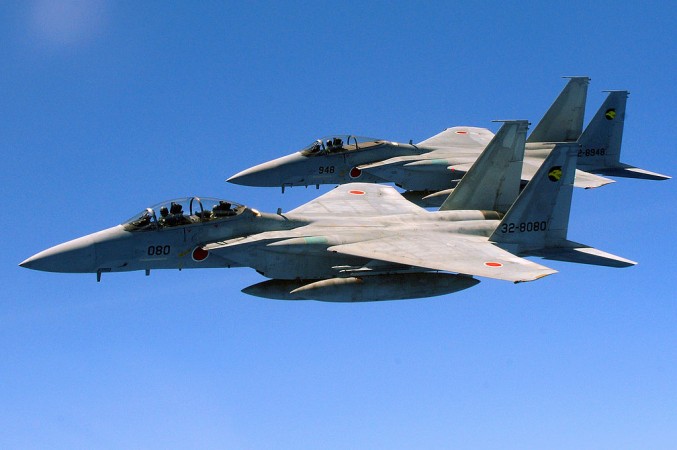 Japanese Air force is scrambling record number of jets in order to counter increasing threats and intrusions by Chinese and Russian military planes, the country's defence ministry said on Tuesday.
The trend was due to increasing number of missions by Russian bombers and spy planes in the north, and Chinese fighters posing threats along its southern flank, the ministry said.
The increased presence of Chinese fighter jets has been seen around the energy-rich East China Sea, where Japan and China both claim a group of islands, Reuters notes.
Japanese fighters scrambled 744 times in the nine months ending Dec 31 2014, over 32 percent more than the number of jets scrambled during the same period in 2013, the ministry said.
It added that at the current pace, scrambles for the year will exceed the 944 encounters that took place at the peak of the Cold War 30 years ago.
In the last three months alone, Japanese jets scrambled 369 times – four times the pace that was seen 10 years ago.
"With only three quarters of data available, we can't yet say whether it will be a record year," a spokesman for Japan's Air Self-Defence Force told reporters. However, it has been noted that the number is a record breaking one.
Four small islands located near Japan's Hokkaido Island is claimed both by Japan and Russia – a dispute that has precluded the two countries from signing a peace treaty, Reuters notes.