Retired Formula One (F1) world champion Nico Rosberg hailed his former Mercedes team mate Lewis Hamilton on Saturday for a 'supreme' performance in the Japanese Grand Prix qualifying.
The German, who left the sport in December after beating the Briton to the title and was attending the Japanese Grand Prix as a pundit for Sky Sports television, said Hamilton was one of the best of all time.
Hamilton produced a stunning fastest lap of one minute and 27.319 seconds for his first pole at the 5.8km Suzuka track and 71st of his career. The time shattered seven times world champion Michael Schumacher's previous outright best at the circuit by 1.6 seconds.
"It's always going to be difficult to beat him. His pure speed is just immense," Rosberg was quoted as saying by Reuters. "Fortunately I managed to do it a couple of times."
The Briton is now 34 points clear of closest rival Sebastian Vettel, of Ferrari, with five races remaining and looks a clear favourite for a fourth crown. Hamilton took a break in August and came back with a bang, winning in Belgium, Italy and Singapore.
"He has the momentum completely on his side and it's totally against Sebastian at the moment," continued Rosberg.
"Both are fantastic drivers, both are up there with some of the best of all time. I don't think it's going to make any difference who wins this title.
"I think it's just been a great season for F1, I really enjoyed watching it on TV, all the battles. Both have their strengths and weaknesses and it's cool how they have been playing out."
Jolyon Palmer to race his last for Renault
News also came in that Renault decided to mutually part ways with driver Jolyon Palmer. The Briton will race his last at the Suzuka Circuit on Sunday. 2018 race team driver Carlos Sainz will replace him for the remainder of this season.
"The Japanese Grand Prix will be my last race for Renault," mentioned Palmer in a statement.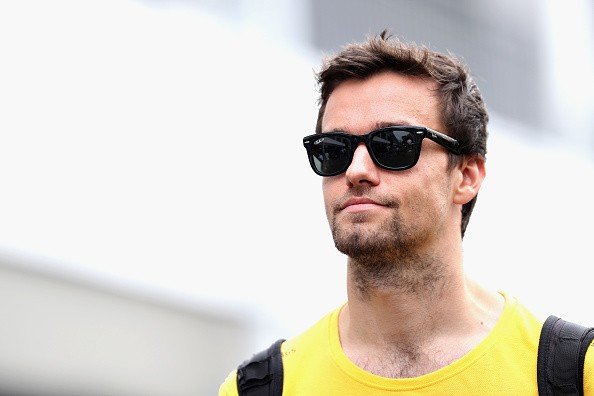 It's been an extremely challenging season and I've been through a lot in the last three years, but it's been a tremendous journey overall with the team. I can look back proudly at the performance in the second half of last season, my first point in Malaysia and of course reaching a career high of sixth place in Singapore this year.
"I wish the team all the best for the future. My immediate focus is now on achieving the best possible result in the Japanese GP, and then I can assess my options for the future."
(with Reuters inputs)