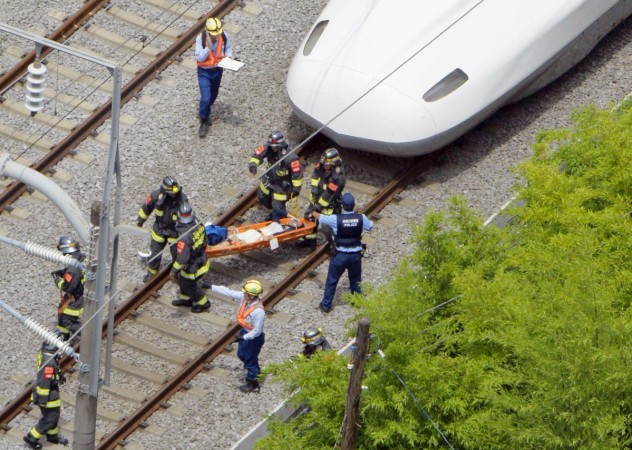 Two people reportedly died on board a bullet train in Japan on Tuesday after a man committed suicide by setting himself on fire on Tuesday.
According to reports, the man poured oil on his head and immolated himself on a running Shinkansen bullet train, which had to make an emergency stop following the incident.
A female passenger was also injured in the fire. The woman later succumbed to her injuries.
The Nozomi Shinkansen train was running from Tokyo to Odawara station when the incident took place, according to The Japan Times.
Two other passengers suffered cardiac arrest because of the smoke in the train, according to Reuters. Their fate is unclear.
"We received information indicating that a fire broke out near a toilet and two people were in cardiopulmonary arrest. Other passengers were also injured," spokesman for the Odawara Fire Department told AFP.
Nine other passengers were affected after inhaling the smoke that filled the train compartment. One of them is said to be in a serious condition.
There were about 1,000 passengers in the train when the incident took place around 11.30 am local time.
Japanese Prime Minister Shinzo Abe has reportedly set up an emergency team to investigate the incident.
This is said to be the first case of fatality in the 50-year history of the Japanese bullet train, according to The Guardian.