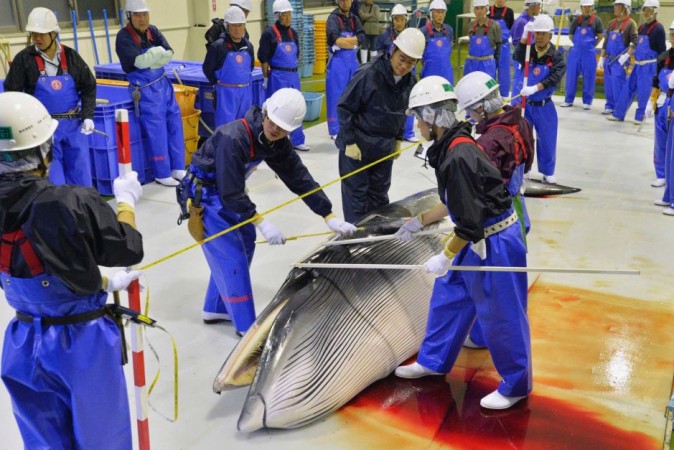 Despite international regulatory agencies being dissatisfied with Japan's explanation on why it was killing hundreds of whales, the country's chief whaling negotiator has confirmed that it will resume whale hunting in the Antarctic region from December, AFP reported.
Japanese chief whaling negotiator Joji Morishita said since International Whaling Commission (IWC) has failed to reach a consensus, it will resume its 'scientific' hunting expeditions from beginning of the winter season.
"There is no definite conclusion in the report itself... which is not so surprising in the IWC, because as we know very well the IWC is a divided organisation," the Strait Times reported quoting Morishita.
"Because of this division, even the scientific committee is always having difficulty of coming up with some kind of a conclusion."
On 19 June, the scientific committee of the International Whaling Commission had observed that Japan had failed to provide ample explanation on why it is killing minke whales. However, the 200-member committee remained spilt over the controversial minke whale kill.
The Sydney Morning Herald reported that the Conservationist found that Japan had no reason to justify its killing of almost 4,000 minke whales over a period of 12 years. Those supporting the whale hunting stated that Japan should be allowed to start the killing season, but it should also be asked to develop non-lethal research methods for hunting.