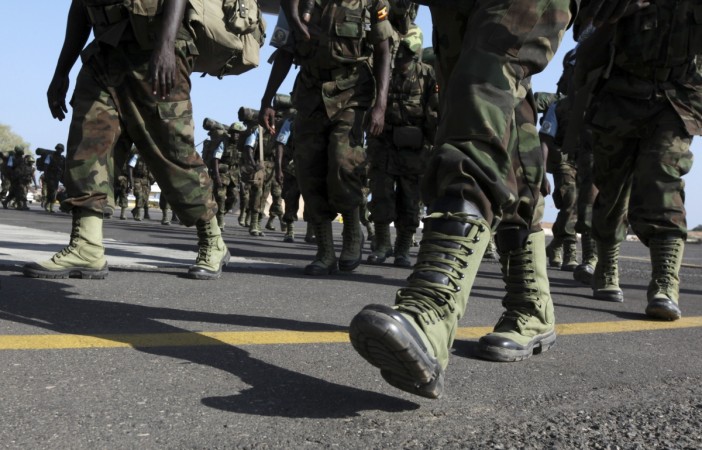 Japan is all set to expand its only foreign military base in Djibouti, a country located in the Horn of Africa, even as the Chinese are expanding their clout in the region.
Though the official Japanese line has been to enhance the operational security of the anti-piracy operations, it is clear that the expansion is to balance the Chinese influence.
Djibouti is also home to China's first overseas military base. The country is also home to the United States' only permanent Africa base and a long-time French presence.
Japan is said to be using a 30 acre base since 2011, with around 180 members of the Japan Ground Self-Defence Force, according to IHS Jane's Defence Weekly.
The Chinese are housed in a 90 acre base that has its Special Forces, weapons store and maintenance facility.
Djibouti does not have any of the natural resources like other African countries. All it can offer is military bases as it is located on the route of global economy, at the Suez Canal-Gulf of Aden route. About 10 per cent of the Japanese ships pass through this region. China too depends on this route.
Both the Asian countries are vying for economic and military supremacy over each other, both at home and abroad.
Recently, Ethiopian Prime Minister Hailemariam Desalegn and Djibouti President Ismail Omar Guelleh had inaugurated the 756 km Chinese-built railway that links the two counties.
China has committed $60 billion in investment, while Japan has pledged $30 billion in public and private support of the continent. Japan has also pledged to increase its support to infrastructure, education and healthcare projects in Africa.
However, China has urged Japan to follow a path of peaceful development, reacting to Japanese expansion. Japan is considering deploying C-130 transport aircraft, Bushmaster armoured vehicles and extra personnel to the base, Reuters reported.