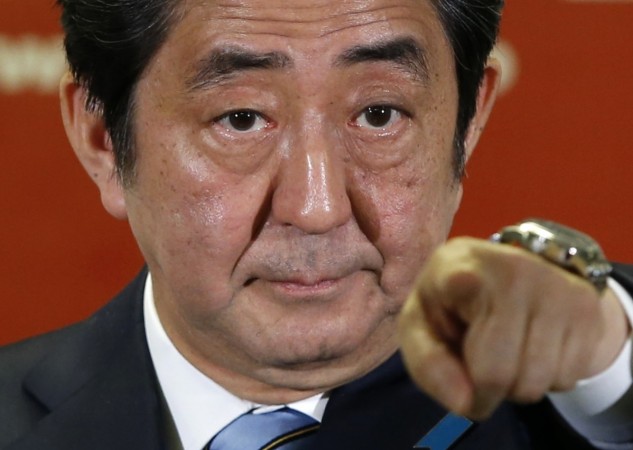 Japanese Prime Minister Shinzo Abe's ruling coalition won a new two-thirds majority in the snap polls held on 14 December, enabling him to continue with "Abenomics" and a "muscular security stance."
Abe's Liberal Democratic Party (LDP) and the Buddhist-backed Komeito party, its junior partner, won 326 seats in Sunday's elections, nine more than is required to maintain the two-thirds majority in the 475-member lower house, reported Reuters.
The main opposition party, the Democratic Party of Japan, won 73 seats, while the LDP and Komeito won 291 and 35 seats respectively. In the outgoing Parliament, the LDP had 295 seats.
Abe was elected as the Prime Minister of Japan in 2012 and has been making efforts to revive the Japanese economy by increasing public spending and printing money.
Although, PM Abe's tactics worked for a short while, the Japanese economy was hit by recession in the second half of 2014, which, many economists believe is due to the increase in sales tax from 5% to 8% in April.
Abe says he called the snap elections to secure a mandate to postpone a second increase in the tax to 10%, scheduled for 2015.
His landslide win suggests that people are happy with his policies.
"My 'Abenomics' policies are still only half-way done," Abe said, before adding that his government would not become "complacent".
Abenomics is based upon "three arrows" of fiscal stimulus, monetary easing and structural reforms, and is considered a generous mix of reflation, government spending and a growth strategy that would jolt the Japanese economy out of suspended animation that has gripped it for more than two decades.
"I am aware that there are still a lot of people who are still not feeling the benefits. But it's my duty to bring [benefits] to those very people, and I believe this election made that clear," Abe added.
While LDP and Abe are basking in the glory of their majority, many are furious about the huge waste of money for the "completely unnecessary" elections.
The record low turnout for the snap elections may suggest people's lack of interest or broad dissatisfaction with the government's policies, but Prime Minister Abe has got what he wanted: a huge majority and a new four-year term in office.