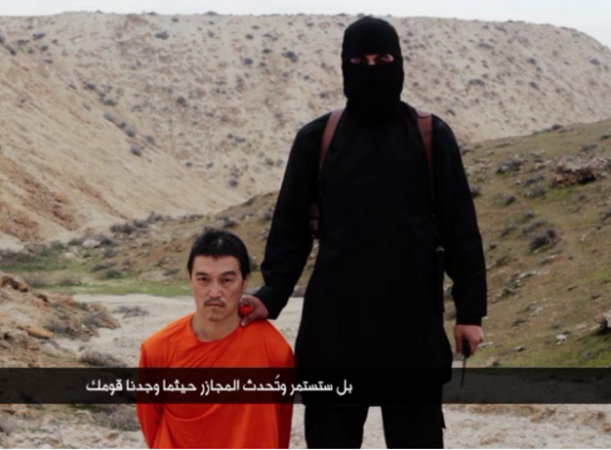 Concerned over the safety of its nationals following the brutal beheading of two of its citizens, including photojournalist Kenji Goto by Islamic State (ISIS) militants, Japan confiscated the passport of another photojournalist who was planning to travel to Syria.
Reports claim that Japanese foreign office personnel visited the home of a 58-year photojournalist Yuichi Sugimoto and seized his passport for 'his own safety'. Sugimoto, a veteran photojournalist, has extensively covered the conflicted regions of Syria and Iraq.
Sugimoto claimed that he was planning to cover only the refugee camps in Syria and had booked his itinerary for 27 February. "Tonight, an official with the foreign ministry's passport division came and took my passport away," Sugimoto told The Asahi Shimbun. "What happens to my freedom to travel and freedom of the press?"
Japan has defended the confiscation of the journalist's passport as a necessary measure to "secure the safety of" Japanese overseas. The Japanese government took the step as preventive measure to avoid any recurrence of the hostage crisis.
Two Japanese nationals -- private security consultant Haruna Yukawa and photojournalist Kenji Goto -- were beheaded and their execution video was released by the radical terrorist group.