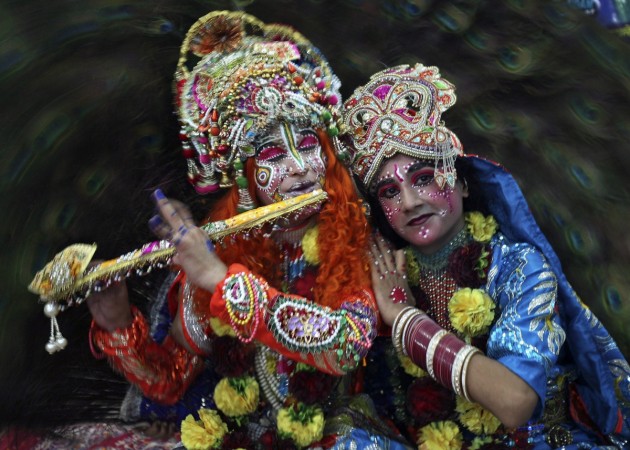 On the joyous occasion of Lord Krishna's birth anniversary, Vice President of India, Mohammed Hamid Ansari extended his greetings to the people of India. Krishna Janmashtami is observed on the eight day of Shravan month as per the Hindu calendar, which falls on Thursday, August 25, this year.
I extend my warm greetings and good wishes to the people of our country on the auspicious occasion of Janmashtami," Ansari was quoted as saying in a post shared by the Press Information Bureau (PIB), Government of India, on Wednesday.
According to the Facebook post, Ansari said that the teachings of sincerity in performing duties in the "Bhagwad Gita" have inspired humanity.
"Celebrated across the country with traditional fervour and enthusiasm, Janmashtami marks the Birth of Lord Krishna. The eternal message of performing our duties with sincerity without attachment to the results bestowed by Lord Krishna in the 'Bhagwad Gita' has been a source of inspiration for the entire humanity," Ansari said.
"May this auspicious day bring peace, amity, harmony and prosperity in our lives," he concluded.
Janmashtami is a festival of great significance and joy among Hindus. The festival is also known as Sri Krishna Jayanthi, Saatam Aatham, Gokulashtami and Ashtami Rohini. As per the Hindu traditions, Janmashtami celebrations include fasting, praying, recitation of Bhagwad Gita, Dahi Handi, which is observed to celebrate the Lord's mischievous act of stealing butter, Rasa Lila or Rasa dance, which is to describe the story of Krishna who dances with Radha and her companions.
Indian President Pranab Mukerjee also conveyed his wishes to the people of India on Wednesday.
On this auspicious day celebrating the birth of Lord Krishna, let us commit ourselves to following the path of virtue and righteousness in thought, word and deed," Mukherjee said.