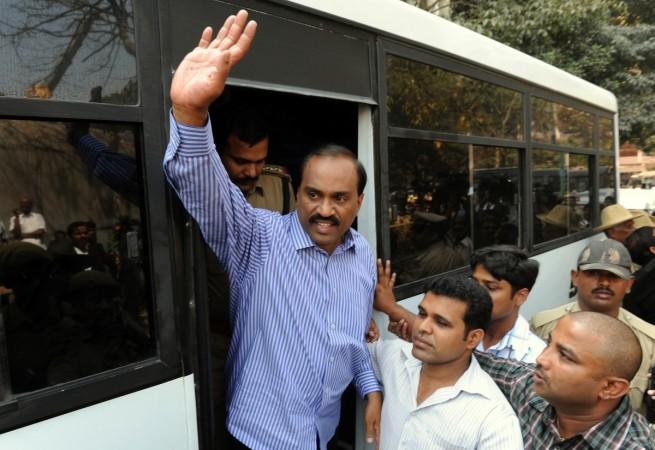 The former BJP minister and mining baron Gali Janardhana Reddy's unkind remark on former CM Siddaramaiah's late son has created a negative stir among his own party and other political organizations in Karnataka.
The events took a different toll on Tuesday when Reddy in an interview to a private news channel mentioned the death of late Rakesh Siddaramaiah, who died due to multiple organ failure at the age of 39 in Belgium, in 2016.
Reddy who was on a poll campaign for the upcoming by-polls on the interview said that Rakesh died 'because of his father's sins'. He said that Siddaramaiah's son died as a punishment for jailing Reddy and separating him from his family for four years, demanding he had done nothing wrong.
Reddy recalled King Dasaratha's story from Ramayana in which Dasaratha was cursed by the parents of a boy who was killed with an arrow by the King who mistook him for an animal. As the story goes, Dasaratha died when his children were away.
This gave rise to widespread criticism from all over, including his own people and party. Several leaders from different political party's flared at Reddy for his comment.
On an emotional tweet towards Reddy's harsh comment on his late son's death Siddaramaiah tweeted in Kannada, "Janardhan Reddy said my son's death was a punishment that God gave me. I will pray to God, for Reddy's sins, his children should not be punished."
Reddy re-tweeted Siddaramaiah saying, "I am happy that an anti-Hindu and atheist like you have started believing in God."
Janardhana Reddy should apologise to Siddaramaiah for his comment says, BJP chief BS Yeddyurappa. Apology from an inhuman and uncultured man is useless says, Congress Minister DK Shivakumar on Reddy's curse comment, reports News 9.
After his reprehensible comment, Reddy clarified and said, "I have not used such words. I had recalled a story from Ramayana. If the people of the state are hurt by my statement, I will apologise."