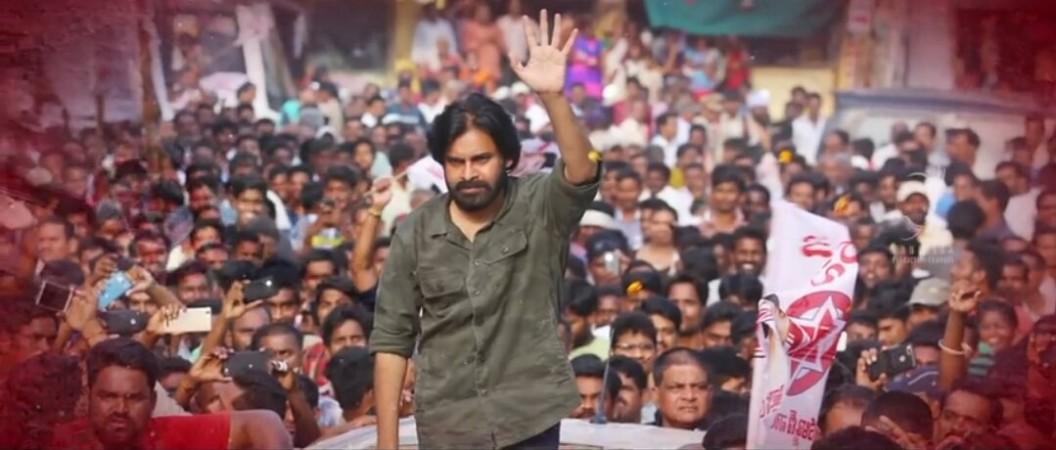 Jana Sena chief Pawan Kalyan had announced a marathon campaign across Godavari river on the historical Dowleswaram Barrage. The actor-turned-politician took to Twitter to announce regarding the same. He even released a song, motivating the youth of Jana Sena recently.
Pawan Kalyan had written a couple of tweets earlier to question the government about the Special Status for Andhra Pradesh. In the name of Praja Porata Yatra, the chief of Jana Sena had planned a huge public gathering.
Calling out for the youth to work towards a change, Pawan Kalyan tweeted, "#JSPForNewAgePolitics We want Our lawmakers to put an end to convenient and opportunistic politics. The new generation is sick and tired of this attitude in our law makers. This is not the legacy we have inherited from Sri Baba saheb Ambedkar."
Thousands of Janasainiks had gathered at the Cotton Bridge near the Godavari. The crowd was so huge that the police denied the permission for a gathering of Janasainiks after the marathon.
The party members and the fans seem to be utterly disappointed with the decision of the police department who denied the permissions for 'Pawan Kalyan's Kavathu' (rally).
The reasons listed by the police include -- Ramamahendravaram bridge has no capacity to bear the huge crowd estimated to be around 2 lakh members.
As a part of the protection protocol, Pawan Kalyan wasn't allowed to actively participate in the marathon, according to reports. Meanwhile, Dinesh Kandula, one of the spokespersons from Janasena, had started his speech to keep the irked followers under control.
It appears like Pawan Kalyan will address the huge crowd soon.