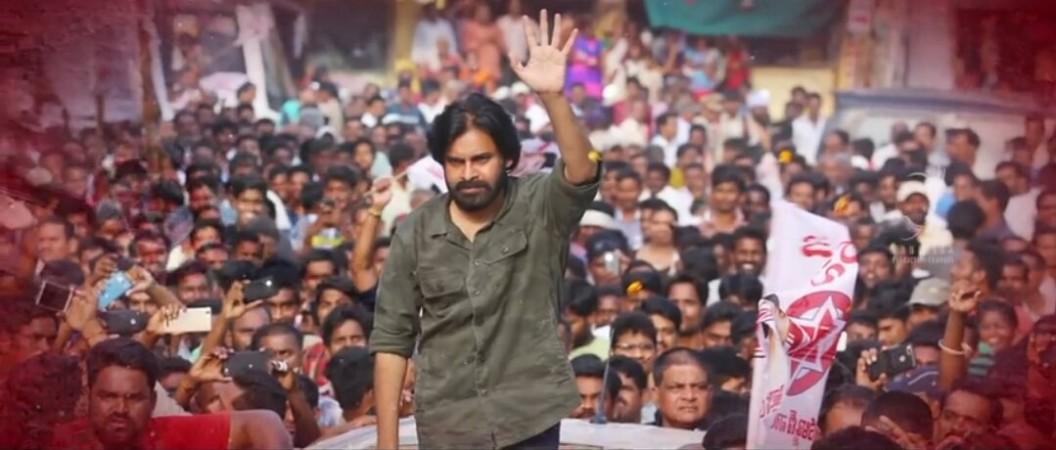 Pawan Kalyan has been in politics for a while now and it seems like Janasena's president already knows how to address things related to people's welfare.
"I will question on your behalf", is how Pawan Kalyan promises to the people who follow his political views.
As politics is slowly heating up in the country, the politics in Andhra Pradesh is no exception. Telugu Desam Party which had an alliance with Bharatiya Janata Party in the last general elections has now become its key opposition.
Andhra Pradesh CM Chandrababu Naidu has started blaming the central government for not keeping up with the promises which were made during the previous elections. Though Naidu had changed his word on providing the Special Status Category for a couple of times, his sudden opposition towards Modi-led 'demonetisation' has drawn huge negativity.
Pawan Kalyan who bashed the Telugu Desam Party leaders for their governance had shared information from the illegal mining area of Vanthada village of Prathipadu mandal recently. Though cabinet minister Nara Lokesh defended TDP, it became quite obvious to the people that there was something wrong going on with the illegal activities in the area.
Janasena chief blasted TDP and Chandrababu Naidu for their double standards regarding "demonetisation" which was introduced by PM Modi.
Pawan Kalyan pointed out that it was Chandrababu Naidu who tried to share the credit soon after Narendra Modi implemented the note ban in the country.
"To, Hon CM Sri CBN garu, MLC Sri Lokeshgaru(Minister for Panchayat Raj), When people were dying , while waiting in long lines to withdraw their hard earned money at ATMS ; you and your father were hailing BJP and their leaders for demonetization, while I was slamming their one-sided decision. Who supported BJP? You or us??" Kalyan wrote on Facebook.
"Two years back, when BJP announced demonetization, while TDP's Boss Sri CBN garu, claimed that was his idea to ban notes and YCP also welcomes the decision; it was only JSP which spoke the truth and stood firmly against demonetiziation."
Pawan Kalyan shared a few articles in which it has been reported that Chandra Babu Naidu had given his full support in favour of 'note-ban' in India.
Pawan Kalyan was one of the very few politicians who had expressed his disagreement to demonetization by the central government in the initial days. Pawan Kalyan bashed Telugu Desam Party for praising BJP at the time of demonetisation and for changing the words as the elections are nearby now.