As more people are brought under the Pradhan Mantri Jan Dhan Yojana (PMJDY) scheme, their ability to access cash through ATMs remains a conundrum as the deployment of these machines is failing to match the requirement.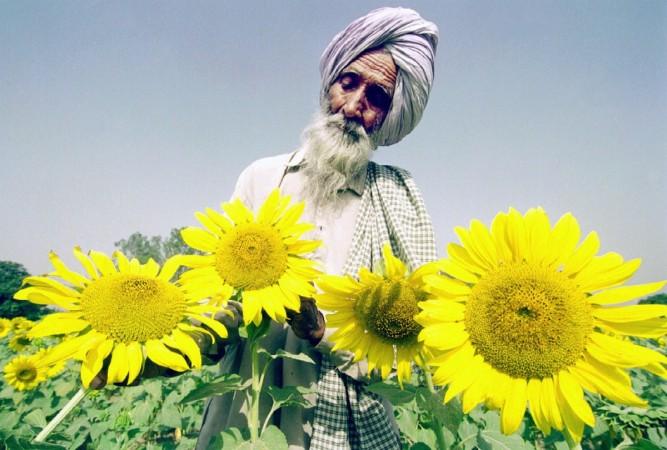 Banks and ATM operators worry that low intercharge fee and a cap on the number of free ATM transactions are making the scheme unviable.
A warning was sounded by the CATMi (Confederation of ATM Industry), an association of companies who deploy ATMs for banks, about the risk of high dormancy among accounts opened under PMJDY if enough ATMs were not made available to service the new account holders.
Under the PMJDY, banks have registered 8.83 crore new account holders, issuing 5.85 crore RuPay cards, said BusinessLine.
RuPay is a domestic card scheme facilitating a multilateral system of payments in India, as per RBI's directive.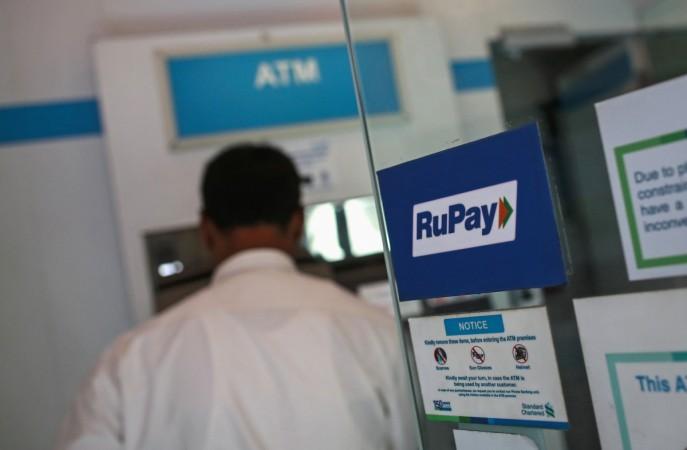 The newly issued card requires an ecosystem that supports it. New machines see less than 100 transactions a day, against a minimum of 120 required for an ATM operator to break even.
ATM operators and banks point to operating costs involved in keeping a machine running and say that existing interchange fee is not enough to sustain the business model, affecting their ability to install more ATMs.
The April to June quarter for the year saw ATM deployment grow at a measly 1% to the corresponding quarter a year ago.
The total number of ATMs in India stand at 1,67,000 as of June 2014; Point of Sale (PoS) terminals account for 1.08 crore.
ATM unavailability limits Card adoption
Tata Communications Payment Solutions CEO Sanjeev Patel highlighted the tremendous work done in bringing the rural populace under the banking scheme, and added that "not much" had been done to make the card adoption easier.
According to Patel even when card issuance has seen an upswing, the ecosystem necessary to support it is dwindling, with many players choosing to slow down deployment.
A report by Deloitte and CII makes a case for 20,000 new ATMs to be available in the first phase of Narendra Modi government's financial inclusion plan; expected to run from August 15, 2014 to August 14, 2015.
Organized Banking Route at risk
Many Indian banks, state-owned and private, have capped the number of free transactions per month. However, a few banks insist that account holders who manage to maintain a good balance would be eligible for a charge waive-off.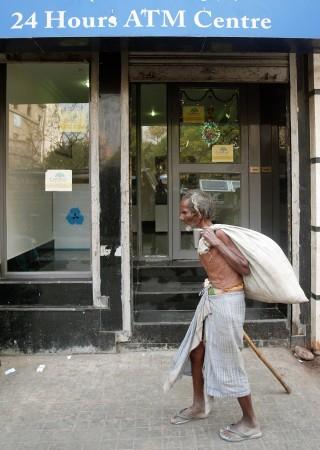 Experts express fear that the added cost of transaction on the small value amount could drive people away from the organized banking route, defeating the very purpose of the scheme.
People with less or no balance, are the ones who need financial inclusion more than others; and it is this particular sub-set, inclusive of the urban poor, who will always need less money to withdraw, says Tata's Patel.
ICRA's co-head Financial Sector Ratings, Vibha Batra, pointed to the proliferation of ATMs in dense urban centres, where the number of transactions per ATM were lower and also per account deposits in rural areas average around Rs. 3,000 to 5,000, and the number of transactions per ATMs was less and of low value.
The new banks to come up – IDFC and Bandhan Financial Services, could, however, change the financial landscape. The upcoming small banks will require adequate cash transfer and payment infrastructure mechanism to be in place in the next 2-3 years, creating an alternate channel of banking services.