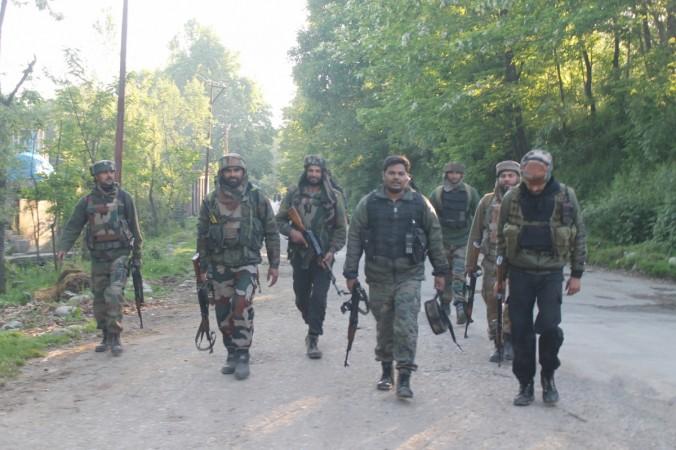 A civilian was killed and two Indian Army personnel were injured after terrorists attacked a convoy in Jammu and Kashmir's Shopian district on Thursday. Terror outfit Hizbul Mujahideen claimed responsibility for the attack.
An official told Greater Kashmir that terrorists opened fire on a patrol party of Indian Army in Baskuchan village in Imam Sahib area of Shopian. He added that a driver who was ferrying the army personnel was also injured in the attack.
This comes after armed forces launched a massive anti-terror operation on Thursday morning following a surge in attacks and robberies by terrorists and reports of large groups of terrorists moving freely in the area.
Security forces had cordoned off around 20 villages in the Shopian district as part of the anti-terror operation launched on May 4. The attack comes soon after the armed forces called off the operation on Thursday evening.
Kulgam Encounter
An encounter also broke out between terrorists and security forces in Kulgam district on Thursday evening.
Security forces had launched a cordon-and-search operation in Khudwani area of the district after receiving information about the presence of three to four militants in the area, an army official told the Press Trust of India (PTI). Terrorists opened fire when security forces were closing in on them.
"The cordon has been strengthened to prevent the militants from escaping. So far, there have been no casualties," the official said.