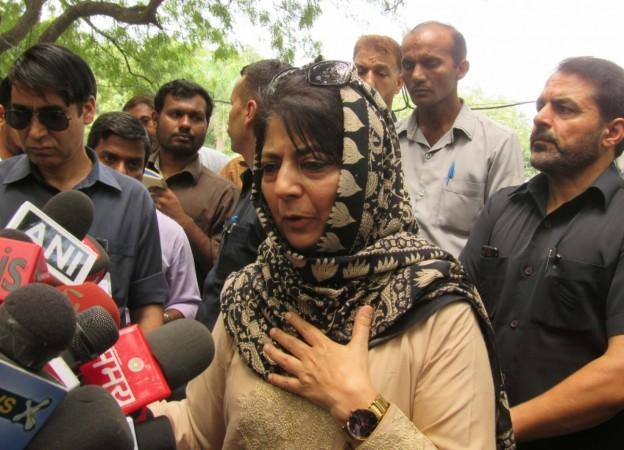 In the chaos that lasted for months in Kashmir, it was students who suffered the most with schools being torched and several others closed for weeks. The latest attack on a school, however, comes from the state government itself.
Students in Jammu are now protesting against the state government's decision to destroy Government's Girls High School in City Chowk to construct a parking lot instead.
Government officials in Jammu were directed to arrange desks at Dogra Hall school in Jammu to accommodate 250 students from the Government's Girls High School.
Parents and students have criticised the BJP-PDP government that took the decision.
The area has been sealed by the additional deputy commissioner even as the state government is trying to accommodate students elsewhere. Students were reportedly asked to sit out in the open in other schools until Sunday as desks and benches had not been arranged for them.
The decision comes only months before a major examination where 250 students are scheduled to appear. Parents have argued that it will be difficult to adapt to a new school with exams around the corner. The decision to shut the school could have been taken after the exams, they said.
P Kotwal, the divisional commissioner of Jammu, said, "See, the notice is, I personally feel that when these children were shifted, a detailed exercise was done to assess which areas these children belong."
He further said that the authorities were concerned about the education of the students, but there was no justification to the fact that the students were made to sit outside for three days, and the desks were shifted only on Sunday, reported Times Now.
"If they go to another school and if they are schooled by some other teacher, whom these children are not familiar with that might affect their studies," added Kotwal.
At least 45 schools in Kashmir Valley have fallen prey to arsonists over the past few months, disrupting the education machinery in the process.