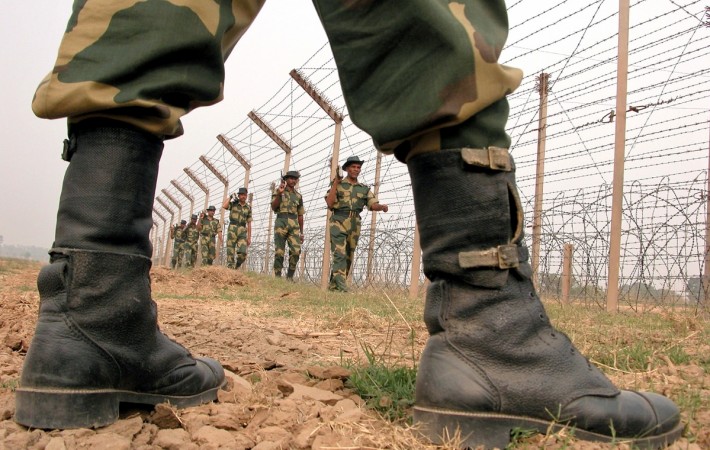 The Pakistan Army on Monday violated ceasefire along the Line of Control in the Poonch district of Jammu and Kashmir. Heavy exchange of fire is currently underway after the neighbouring country began unprovoked firing and shelling in the area.
The firing is going on in the Digwar sector of the district. An official told Greater Kashmir that the Pakistani army fired with small and heavy weapons at Indian posts in the Nakarkote area of the Digwar sector at around 9:30 am on Monday. The Indian Army has retaliated to the firing, the official added.
Defence spokesman Lieutenant Colonel Munish Mehta told the media that the Pakistan Army is using heavy shelling and mortars to target Indian outposts. "Our soldiers are responding with same power. No loss of life has been reported so far," Mehta added.
On Sunday evening, a policeman was killed while 11 other personnel got injured after militants hurled a grenade on a joint party of Jammu and Kashmir Police and paramilitary forces in the Nowhatta area of Srinagar around 7 pm. Eight of the injured were policemen while three of them were CRPF jawans.
The patrol party was withdrawing from the old city in the evening when militants hurled grenades at them.
The deceased policeman has been identified as Shamim Ahmad. The attack took place despite heavy security in the Kashmir Valley due to Prime Minister Narendra Modi's visit to inaugurate the Chenani-Nashri road tunnel on Sunday.