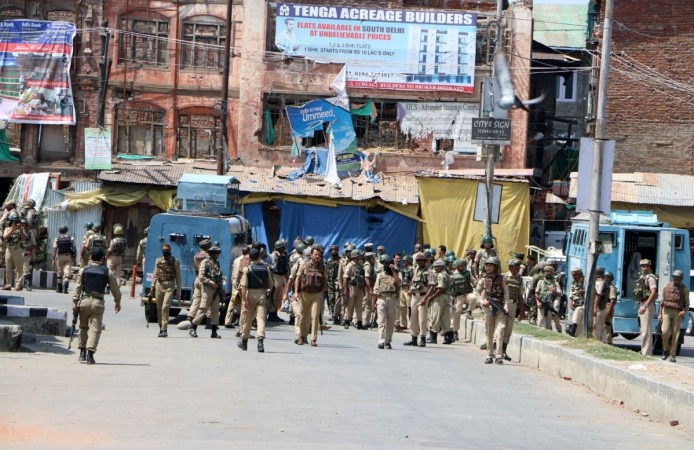 At least five Central Reserve Police Force (CRPF) personnel were injured in a grenade attack by unknown assailants in Jammu and Kashmir's Kulgam district on Monday. It is not known if there were any civilian casualties.
The blast took place near Wanpoh on the National Highway. The injured personnel were shifted to the hospital. Two of the injured are in a critical condition. The grenade was hurled at the CRPF and the Army people while they were on duty on the highway.
"The particular spot is sensitive and protests in the area are common," a police source told the Tribune. "The attack was carried out around 2.15 pm," a police official said.
The identity of the attackers is not known yet. The area has been cordoned off and the security forces are conducting searches for the attackers.
The incident follows a terror attack on September 18 near the Line of Control in Uri, in which 19 Indian Army soldiers were killed.