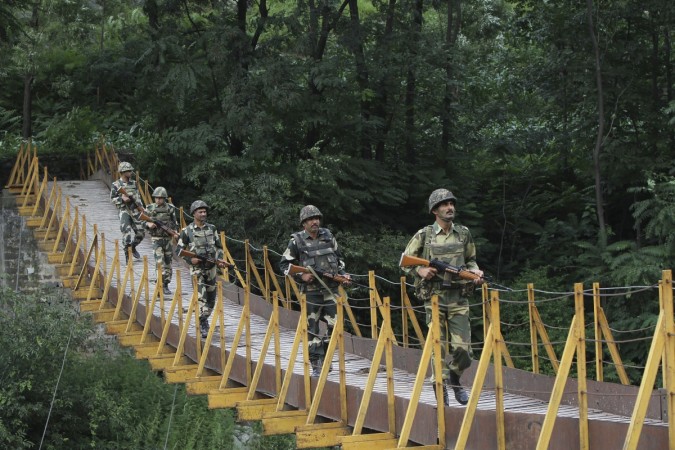 At least two police officers were killed and one injured in a terrorist attack on a police party in the Kulgam district of Jammu and Kashmir on Friday.
Earlier in the day, an Army jawan and two unidentified terrorists were killed in an encounter between security forces and terrorists in Hajin town's Naidkhai area in North Kashmir's Bandipora district on Friday. Several arms and ammunition, including two AK-47 rifles, were recovered from the terrorists.
A combing operation was also carried out to neutralise terrorists hiding in the area. The encounter has ended.
A senior police official told Greater Kashmir that the area was cordoned off around 3 am by the 13 Rashtriya Rifles and the Special Operations Guard (SOG) after security forces received information about the presence of terrorists in Naidkhai's Manpora village.
"As the forces zeroed in on the house, the hiding militants opened fire in which an Army man was injured who succumbed later. The militants tried to run away from the house but were killed outside," the police official said, adding that the "militants belonged to Lashkar-e-Taiba" and that forces are trying to ascertain their identity.
People took to the streets and raised pro-freedom and pro-militant slogans as soon as the news of the death of terrorists spread.
Meanwhile, the Jammu and Kashmir Police apprehended a terrorist from Sopore's Tujjer village in Baramulla district during a gun battle between security forces and terrorists that broke out on Thursday evening.
Two terrorists had been killed in Bandipora on Tuesday in an encounter. Security forces had also recovered new Rs 2,000 notes released by the government from the terrorists.