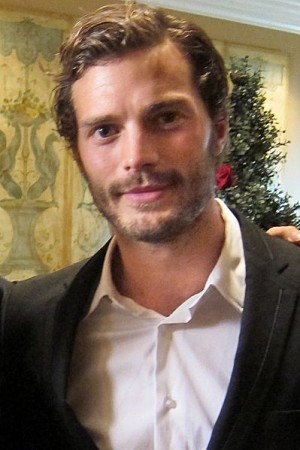 Fifty Shades of Grey has finally found the right shade of 'Grey'.
According to several news reports, Jamie Dornan, the 'Once Upon a Time' actor and former Calvin Klein model has been chosen to play the part of the troubled, BDSM enthusiast billionaire in the film adaptation of E.L. James's erotic novel.
Though Universal Pictures representatives declined to confirm the news or even comment on the issue, an insider revealed to Entertainment Weekly that Dornan is the 'chosen one' and the deal is in its final stages.
Fan reaction? Pretty pleased!
Oh my... Does he have what I think he does in his hand?!! He was born for CG!! #JamieDornanIsChristianGrey pic.twitter.com/hTnvhM9Gh8

— FiftyShadesWorldwide (@50shadesworld) October 24, 2013
Here is some more.
This potential Christian Grey I fully approve of http://t.co/PR6YsQwigF Jamie Dornan 'lands leading role' in Fifty Shades Of Grey — Amy Robinson (@farmygirlamy) October 24, 2013
Dornan had been in the loop since Charlie Hunnam, the previous choice for the character, pulled out of the project a week and half back. Other stars like Alexander Skarsgard of "True Blood", Alex Pettyfer of "Magic Mike" and Ian Somerhalder of "The Vampire Diaries" fame were also touted as potential contenders for the role.
Apparently, this time the major criteria for choosing the male lead was based on chemistry shared with Dakota Johnson, who will play Anastasia Steele.
Clearly, Dornan scored!
It was earlier reported that Hunnam was 'relieved' to walk out of the project. Word was out that he couldn't handle the pressure and was worried about the effects of being stereotyped into the character. However, the 'Sons of Anarchy' actor revealed that he dropped out due to some family problems, reports The Express.
"I am doing good. I am just really concentrating on work, it's been a really busy time. I have had some family stuff going on so just trying to stay focused and stay positive and keep trying to do a good job at work and be with my family," Hunnam said to E!Online.
Meanwhile, there has been no reaction from E.L James.