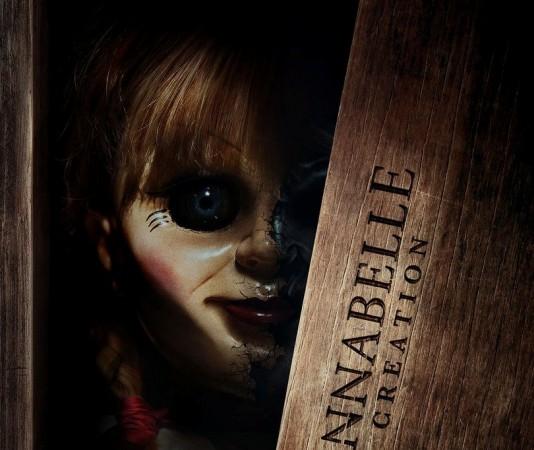 The horror universe launched after the release of The Conjuring in 2013 will see another chapter release in the form of Annabelle 3 next year.
Director James Wan recently teased the spooky doll's third outing.
The Aquaman director teased the third movie in the Annabelle series, which is a spin-off of The Conjuring, at the ongoing San Diego Comic-Con. Wan revealed that the doll will invoke more chaos in the Warrens' lives, and their 10-year-old daughter Judy will be the target.
The horror movie franchise is based on the real-life investigations done by Ed and Lorraine Warren. In the cinematic universe, Patrick Wilson and Vera Farmiga play the detectives.
The new film will take place after Annabelle is locked away "safely" in Ed and Lorraine Warren's room full of possessed artifacts. "Annabelle basically activates all the other haunted artifacts in that room. "So, it's basically A Night at the Museum, with Annabelle!" he told at the ongoing SDCC, Entertainment Weekly reports.
The first two Annabelle movies set up the origin of the doll. The new story will dive deeper into the doll and Warrens's connection.
"I'm still finalizing the script, but it really picks up with the Warrens bringing Annabelle to the place where it can really no longer wreak havoc, which is their artifact room," writer and director Gary Dauberman said.
"But, of course, it turns out she can also wreak havoc there. And she really awakens the evil within that room and they target the Warrens' 10-year-old daughter, Judy. So, that's the set-up," he adds.
Annabelle 3 is slated to release on July 3, 2019. Another The Conjuring spin-off title The Nun will hit the big screen on September 7. The movie stars Bonnie Aarons and is also written by Dauberman.