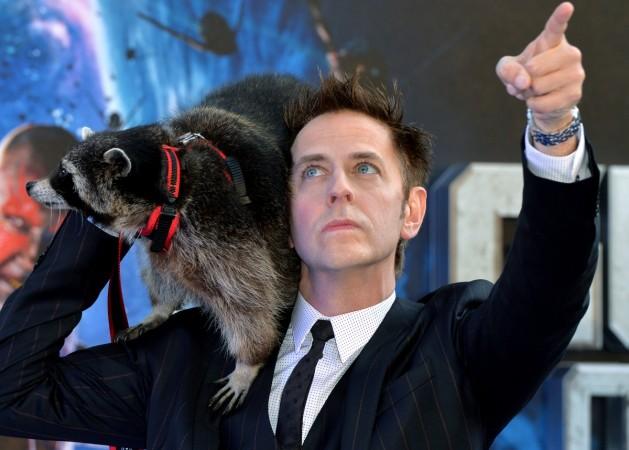 James Gunn was fired from Marvel Cinematic Universe after his past rape tweets surfaced online. His dismissal from the Guardians of the Galaxy franchise was not appreciated by many, including the cast of the film. However, fans will be amazed to know that the controversial director once talked about not working on the third film in the Guardians of the Galaxy series.
As earlier reported, the production of Guardians of the Galaxy Vol. 3 is on hold by Marvel as they are not in hurry to hire anyone just to replace James Gunn. However, a recent report indicates that even if the recent tweets and those alleged pictures would not have surfaced, there was a chance that Gunn may not have returned to direct Guardians of the Galaxy Vol. 3. Back in 2016, he stated that his main focus is concentrating on the Vol. 2.
"I'm not sure what I'm going to do after this... Marvel has talked to me about continuing on. I'm not sure if that's what I want to do or if that's not what I want to do. I'm not yet sure whether I'm going to do Vol 3. This one [Guardians 2] was more emotionally exhausting," he added.
As per a post by MovieWeb, James Gunn even suggested that he might have let go of any opportunity to direct Guardians of the Galaxy Vol. 3.
"There will be a Guardians 3, that's for sure. We're trying to figure it out. I'm trying to figure out what I want to do really, that's all it is. I got to figure out where I want to be, what I want to spend the next three years of my life doing. You know, I'm going to make another big movie; is it the Guardians or something else? I'm just going to figure it out over the next couple of weeks," he said.
James Gunn's controversial tweets date back to 2008 when the director joked about rape and paedophiles. After the tweets were reported by The Daily Caller, Disney decided to let go of him. Walt Disney Studios chairman Alan Horn stated that director James Gunn's tweets are "indefensible and inconsistent with our studio's values, and we have severed our business relationship with him."
It should be noted that the statement made by James Gunn about not being interested in directing Vol. 3 dates back to 2016, and therefore they do not necessarily reflect his current thoughts. Given the fact that he finished writing a draft of the Guardians of the Galaxy Vol. 3 screenplay, there were chances that had he not got involved with the controversy, he might have been working on the production of the next Marvel film.