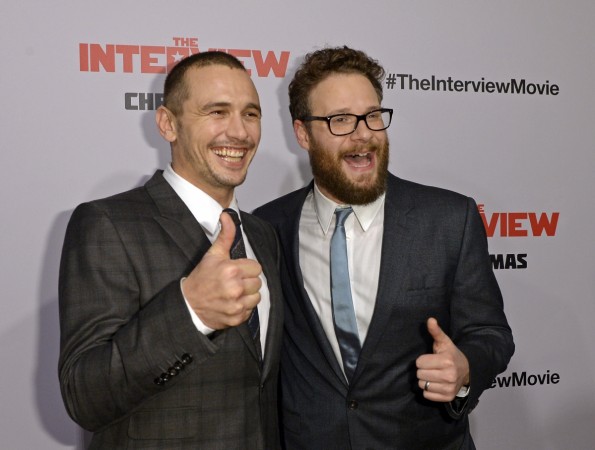 James Franco celebrates his 37th birthday on Sunday, 19 April, and he still makes millions of girls go weak in their knees with his charming smile. But the reason behind his amazing looks isn't just any one kind of genes, but four of them – Russian, Swedish, Portuguese and Jewish.
Here are some other charming facts about the suave actor that most of his fans might not be aware of.
Franco was the face of Gucci cologne in 2008, but did they know that in junior high school, Franco and his friends would shoplift high-end cologne and perfume, only to sell it to his classmates.
In his defence, Franco had said that it was all teen angst. "In my first two years of high school, I got into a lot of trouble with the police for minor things: graffiti, stealing, crashing cars," he revealed to The Guardian. "I was uncomfortable in my own skin. I was shy. I changed my ways just in time to get good."
Well, he did get a lot better; otherwise he would not have earned a star on the Hollywood Walk of Fame at the age of 32. He had also been nominated for several for Academy Awards for his remarkable performance in "127 Hours".
But the "Wizard of Oz" star was never very sure of becoming such a brilliant star as he feared being rejected. He was forced to pursue acting while working late night shifts at McDonalds after he dropped out of UCLA. Nonetheless he took his studies very seriously and now he has a PhD in English from Yale University.
The 37-year-old is so dedicated to his profession that in order to play a character he does extensive research on them. From becoming heavily addicted to cigarettes to shadowing a male prostitute, he has done it all. He has even obtained a pilot's licence for his role in "Flyboys" and lived on the streets for days to prepare for his role as a drug addict in "City by the Sea"