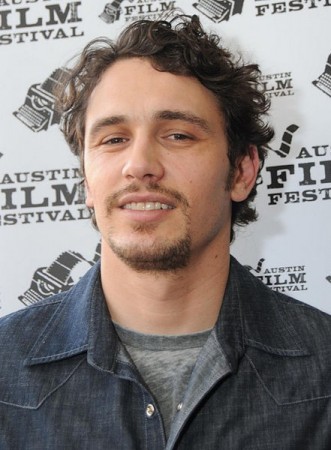 James Franco allegedly flirting with teenager Lucy Clode on Instagram, has sparked an outrage as it involved the actor asking her if he should rent a room. But now, it appears that the flirtation was staged to promote his new movie "Palo Alto", which was released on April 1.
In the movie, Franco's character is a teacher who seduces a student, and the actor's attempt to flirt with Clode might be an attempt to bring in more publicity for the movie, which is directed by Gia Coppola.
A number of fans have taken to their Twitter accounts to note that they too believe the entire incident to be a hoax.
Considering this is James Franco we're talking about, this stuff with the 17-year-old girl is a complete hoax.

— James (@FunkDoc1112) April 3, 2014
I know that James Franco thing is a hoax ✋ — Luke Springall (@Springsley) April 3, 2014

"So, is this @JamesFrancoTV texting a young girl thing just to promote #PaloAlto? becasue that'd be kind of genius," another tweet read.
Franco landed in the middle of the controversy after asking Clode, a teenager from Scotland who was visiting New York City, to tag him in an Instagram video of hers with the actor. The 17-year-old met Franco outside the Longacre Theatre where Franco was performing in "Of Mice and Men."
Soon after, the duo started interacting on Instagram and Franco asked her age, where she was staying and if she has a boyfriend.
"Nearly 18, my mum and not if you're around," she replied.
He then proceeded to ask her if he should rent a room, but the teen declined the offer saying that she will come back when she is 18.
"Well this is a story my Scottish friends will never believe," her message to Franco read.
Meanwhile, Franco made light of the allegations leveled at him and took to his Twitter account asking parents to keep their children away from him.
"I'M NOT! I HOPE PARENTS KEEP THEIR TEENS AWAY FROM ME. Thank you," he tweeted. The first part of the message seems to be in referrence to people calling him a pervert.
The alleged publicity stunt seems to have worked for Franco, for he later tweeted, "1.6m followers."
(Edited by Vanilla Sharma)