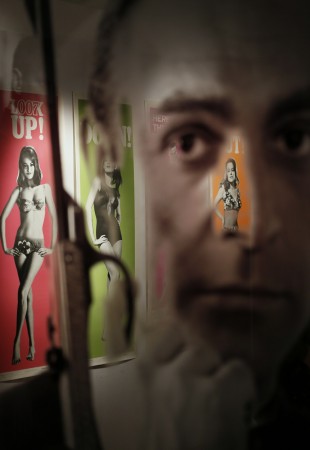 Super British spy James Bond is still growing strong, even after 50 years of his creation on the screen.
Secret agent "Double Oh Seven" and his array of beautiful women continue to enthral worldwide movie audience with nerve-tingling actions, highly-sophisticated and highly-imaginative gadgets and gleaming cars in the James Bond franchise.
The first ever Bond film - "Dr. No"-- was released on Oct 5, 1962. Over the years, Bond has taken six avatars. There have been twenty two instalments of the Bond series and the 23rd is due for a November release.
Here's a look back at Bond's avatars in the last 50 years:
Sean Connery was the first to appear as James Bond in "Dr. No". He starred in seven Bond-sequels between 1962 and 1983, before being replaced by George Lazenby for a short stint.
Lazenby appeared in 1996 film "On Her Majesty's Secret Service" for the first and last film as the new Bond. He was then succeeded by Connery once again for the next Bond-sequel.
Connery portrayed Bond on screen for the last time in 1971 movie "Diamonds Are Forever". His successor was Roger Moore, who first appeared in 1973 film "Live and Let Die."
Moore acted in seven other Bond films, his last being "A View to a Kill" in 1985.
Irish actor Pierce Brosnan was later roped in to play the agent in 1995 film "GoldenEye". He starred in four other Bond movies and his last appearance in the franchise was in "Die Another Day" in 2002.
Timothy Dalton was the next actor after Brosnan to play Bond but appeared in only two films between 1987 and 1989. He was replaced by Daniel Craig.
Craig took over the role of Bond in 2006 with "Casino Royale" and his second film was "Quantum of Solace". Craig is said to be the first blond-haired actor to essay the role of the infamous British agent.
The actor has just wrapped up shooting for his next Bond film "Skyfall", which is set to release early November.