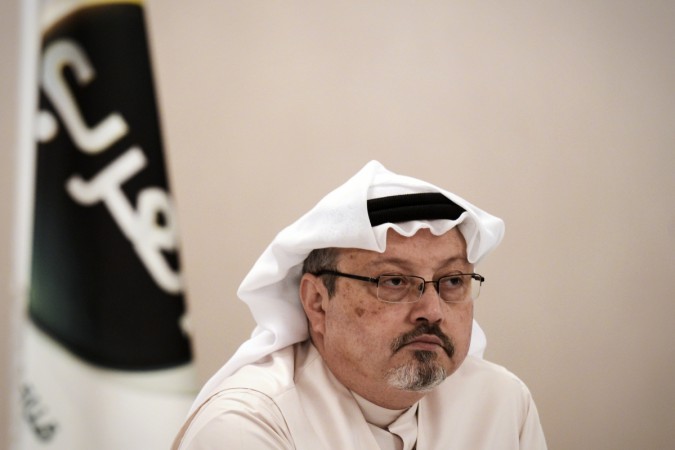 It has been almost two weeks since Saudi Arabian journalist Jamal Khashoggi went missing during a visit to the Saudi consulate in Istanbul, Turkey. There have several reports of how he might have been killed by a 15-member team "sent from Saudi Arabia," for the purpose. However, no evidence has been found yet.
Now, sources have told CNN that Saudi Arabia is preparing a report admitting that Khashoggi has died and that his death was due to an interrogation that wasn't planned and went wrong. The interrogators, in fact, reportedly planned to abduct Khashoggi.
It is being said that the report will probably claim that Khashoggi was intercepted at the consulate and interrogated without the permission of the Saudi authorities and that the country intends to punish those involved. But the sources have also warned that the report is still being prepared and could include several changes.
Khashoggi's sudden disappearance has led to a diplomatic war between Saudi Arabia and western countries, with several firms declining to participate in the Future Investment Initiative conference scheduled for this month in Riyadh.
The incident has also grabbed the attention of the US and president Donald Trump had said that "rogue killers" could be behind the disappearance. Trump also spoke to King Salman over the phone and said that Saudi Arabia claims to have no knowledge of Khashoggi's whereabouts.
Meanwhile, Turkey firmly seems to believe that Khashoggi was killed by Saudi Arabia in the consulate and that it was "a pre-planned murder." Turkey's presidential office spokesman Ibrahim too insisted that Khashoggi was at the Saudi consulate when he went missing. "This person who is a Saudi citizen is still at the Saudi Consulate in Istanbul," the spokesman had said.
The journalist's fiancée too believes that Khashoggi didn't leave the consulate and said that she was waiting for him outside. He went in at 1.30 pm and never returned, she said.
It was also being said that Khashoggi himself may have recorded his death, thanks to the Apple Watch he was wearing. According to Turkish newspaper Sabah, the scribe had turned on the recording function on his watch before he entered the Saudi consulate, and what went down at the consulate was recorded and sent to his phone and to iCloud.
The newspaper said that the conversation of the men involved was recorded and so were the moments of his "interrogation, torture and killing." The men then reportedly noticed that the watch was recording and tried to unlock it with several passwords. When they failed, they are said to have used Khashoggi's fingerprint to unlock the watch and delete the recordings.
On the contrary, Apple doesn't list fingerprint verification as a feature on the Watch and a company representative also confirmed to CNN that the Apple Watch doesn't come with the fingerprint feature.