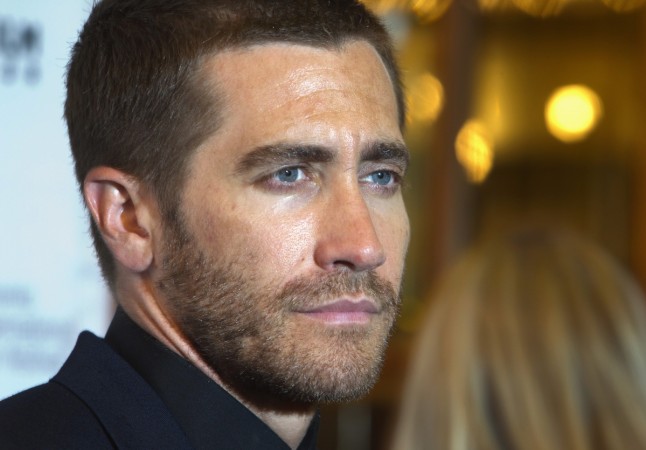 Joining the ranks of Matthew McCononaughey, Tom Hanks and Christian Bale, who all completely changed their bodies to fit a role, is 'Brokeback Mountain' star Jake Gyllenhaal.
The first picture of the 33-year-old actor in his upcoming film, 'Southpaw', was circulated this week. In the image, he is shown shirtless, standing in a boxing ring ready to fight. Gyllenhaal had to gain around 14 lbs of 'pure muscle mass' above his regular weight, Deadline reports.
This is not the first time that the 'Donnie Darko' actor has changed his physical appearance. He had shed around 30 pounds for his role as a sociopath videographer in the crime thriller, 'Nightcrawler'.
For 'Southpaw', Gyllenhaal needs rigorous physical training in the boxing ring seven days a week, six hours a day.
The drama is being directed by Antoine Fuqua of the "Olympus has Fallen' fame. "I had him training twice a day in the boxing ring; he did two-a-days, seven days a week. I had him train at Floyd Mayweather's gym in Vegas and we watched Floyd's fights, and the Manny Pacquiao fight. He trained in New York at Church Gym with real fighters. We literally turned him into a beast. He was training like a fighter. I had him sparring, really getting hit. I put him in situations where I wanted to see what he was made of. No one but fighters understand the sacrifice it takes to be a fighter," Fuqua said, Fox News reports.
Fuqua added that the workout sessions might have affected Gyllenhaal's personal life as well. "Literally. I think he broke up with his girlfriend because he was just in the gym every day," Fuqua said.
'Southpaw' narrates the story of Junior Middleweight Champion Billy 'the Great' Hope as he faces a tragedy in his personal life while he fights his way to the top, The Huffington Post reports.
The boxer flick also stars 'The Notebook' actor Rachel McAdams. Other cast members include Naomie Harris, Rita Ora, Victor Ortiz, Forest Whitaker and 50 cent.