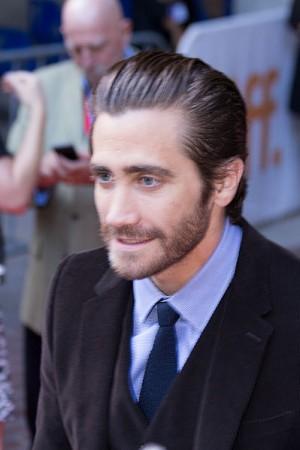 Jake Gyllenhaal and Rachel McAdams sparked romance rumors, when they were spotted having a romantic dinner at a local restaurant in Pittsburgh, Pennsylvania. The duo is currently shooting for their upcoming flick "Southpaw."
However, Gyllenhaal and McAdams are known to be very private about their love life, and hence there is a school of thought, which believes that if they were dating they would not have been dining out in public.
LaineyGossip believes that it was just a casual dinner and if they were dating they would go to a more private place.
Meanwhile, it is also being said that McAdams has not been spotted with her boyfriend for the last one month and Gyllenhaal has called it quits with Alyssa Miller.
"Things were really good between Jake and Alyssa right up until he had to leave for L.A. to go shoot a movie [Nightcrawler] in the fall. Then the distance just really got to them. They (Gyllenhaal and Miller) were apart for the holidays, and things weren't good with them even before that," a source revealed to US Weekly, about the couple's split. "She's very much a long-term relationship girl. He's not as much of that mindset."
Gyllenhaal and Miller started dating when they first met at a gym in June last year.
"Things are good," Miller had said about her relationship in November to the magazine. She had even suggested that she and Gyllenhaal really liked cooking together.
"I have people over all the time and we cook.I love having people over socially and cooking dinner parties," she said.
If Gyllenhaal and McAdams are indeed dating, the news will not exactly come as a surprise as the actor has a long history of dating various beautiful women. His former girlfriends include Taylor Swift, with whom he was romantically involved in 2010, Kirsten Dunst, his girlfriend from 2002 to 2004, and Reese Witherspoon, with whom he split in 2009.
Interestingly, Swift is said to have had a very bad experience when she was in a relationship with Gyllenhaal. The "We Are Never Ever Getting Back Together" hitmaker revealed details about her break-up during an interview with Spanish TV show El Hormigueroand explained that the actor was not "dependable", reported Hollywoodlife.
"I think once a relationship is done it's done, you can't do that back and forth thing — it's the most exhausting process. I think you have to have somebody that's dependable, that isn't going to change their mind every five seconds," she explained.