Arun Jaitley on Tuesday denied putting pressure on Reserve Bank governor Raghuram Rajan to cut rates. This comes after Jaitley's lecture at a 'Make in India,' conference sent the stock markets into a tizzy, on expectations of a rate cut.
The finance minister insisted that the discussion centered around the challenges faced by the manufacturing industry and was not intended to pressure Rajan to cut rates.
Reference to the 'cost of capital' was mandated by the subject being discussed and anyone discussing 'Make in India' would necessarily have to suggest this, he said in a social network post.
A "singular factor" contributing to the slowdown in manufacturing growth is the cost of capital, which has remained high for months or years, said Jaitley, while addressing a workshop on "Make in India" on Monday.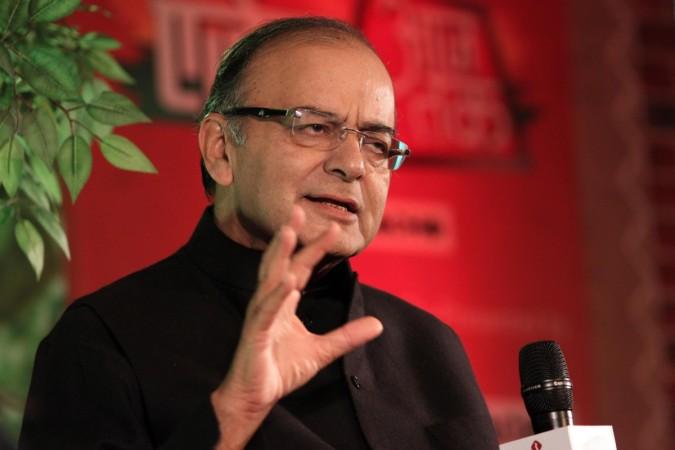 The RBI has held rates steady since January in an attempt to help bring down the inflation rate.
Manufacturers find it expensive to raise much-needed funds for infrastructure creation, with the efforts becoming more expensive on their books, forcing credit offtake to continue to be depressed, said Jaitley.
The sector shrank by 7.6% in October this fiscal, while overall industrial production declined 4.2%.
The wholesale and retail inflation have decreased significantly, due to a crash in international crude oil prices, which had a beneficial effect on food prices in India.
Criticising the previous UPA government for creating an environment of uncertainty, Jaitley stressed on the need for policy stability, reports The Hindu.
Entry barriers need to be lowered and a conducive business environment would help create an improved climate for investment, he added.
Investors today insist on going the international arbitration route, avoiding India as a venue, as the domestic system has built a tendency to impose itself on the domestic and international tribunals created for dispute resolution, the finance minister noted, referring to the arbitration case involving the mobile network major, Vodafone.