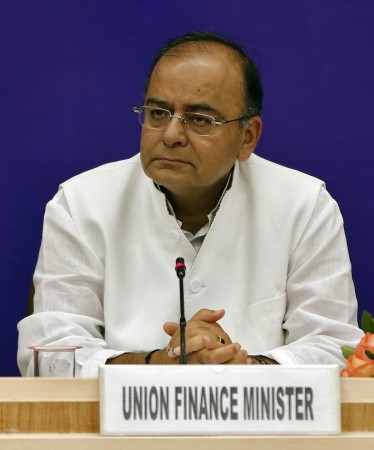 The Indian government is all set to trim its expenses and adopt frugality, after finance ministry Arun Jaitley on Thursday announced austerity measures, including a ban on meetings in five-star hotels and on first-class air travel.
The aim behind the austerity drive is to cut non-plan expenditure by 10%, as reported by Press Trust of India.
The government has also put a freeze on hiring for posts lying vacant for over a year and on creation of new posts as part of the measures. It has also proposed "effective" use of video-conferencing and has "discouraged" holding of exhibitions and seminars.
These measures seem to be part of the government's plan to keep fiscal deficit for the current year at 4.1% of the GDP.
"While officers are entitled to various classes of air travel depending on seniority, utmost economy would need to be observed while exercising the choice keeping the limitations of budget in mind. However, there would no bookings in the first class," the memorandum by the Arun Jaitley-led finance ministry said.
"In all cases of air travel, the lowest fare tickets available for entitled class are to be purchased. No companion free ticket on domestic/international travel is to be availed of," it said.
In a bid to keep track of whether these measures are followed, the government has put the responsibility on secretaries to ensure compliance, while financial advisors have been asked to submit reports to the finance ministry on a quarterly basis.
"Such measures are intended at promoting fiscal discipline, without restricting the operational efficiency of the government. In the context of the current fiscal situation, there is a need to continue to rationalise expenditure and optimise available resources," it said.
For the current fiscal, the government has proposed a plan expenditure of ₹5.75 lakh crore, while that for non-plan expenditure is over ₹12.19 lakh crore.