Finance Minister Arun Jaitley has approved the Reserve Bank of India's target of bringing the rate of retail inflation below six percent during a meeting held on Sunday.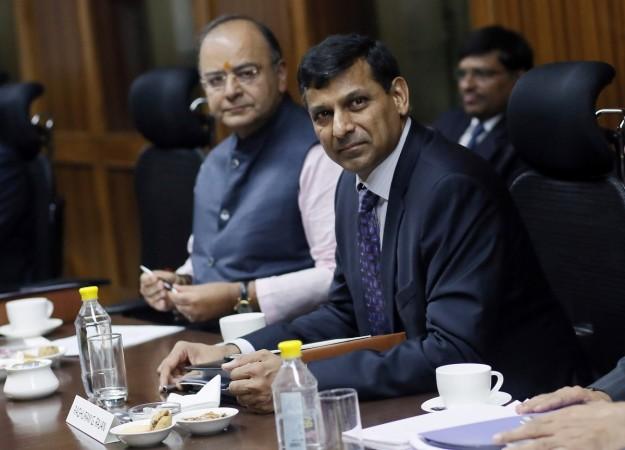 After attending the meeting, Jaitley explained that the policy is now geared towards attaining high growth, lower inflation and sustainable balances, so that the economic growth doesn't fall below 5 percent like in the last two years.
The panel has proposed that the fiscal deficit, which is 4.1 percent as of now, be reduced to three percent of gross domestic product by March 2017.
"We will be discussing monetary policy framework through the course of the year. Just now we have started a preliminary discussion," Reuters quoted RBI Governor Raghuram Rajan after a conference meeting of RBI board members in New Delhi.
"This is an issue that the RBI decides and I am sure they factor in various circumstances," Jaitley said.
Rajan will need to work carefully in pushing the government into action, analysts opined.
In January, an RBI panel headed by deputy bank governor Urjit Patel recommended a policy framework that would lead to six percent consumer price inflation by 2016.
Consumer price inflation touched 11.2 percent last November, before three interest rate hikes ordered by Rajan helped bring inflation below to 7.3 percent in June.
RBI's next monetary policy steps would depend on the economic data, and current interest rates were sufficient to meet the bank's policy targets, Rajan told reporters.
But, he emphasised that the current target for RBI is to control retail inflation.
Additionally, the central bank has approved the transfer of profit worth ₹526.79 billion to the government for the year ended June 2014. Last year fund worth ₹330.10 billion was transferred, the news agency reported.
Last week on 5 August, RBI decided to keep the repo rate steady at eight percent during the third bi-monthly policy review following irregular monsoon and its impacts.