British luxury and sports car manufacturer Jaguar Cars showed off its XFR-S sport sedan at the Los Angeles Auto Show on Wednesday. The vehicle comes with a price tag of $99,000.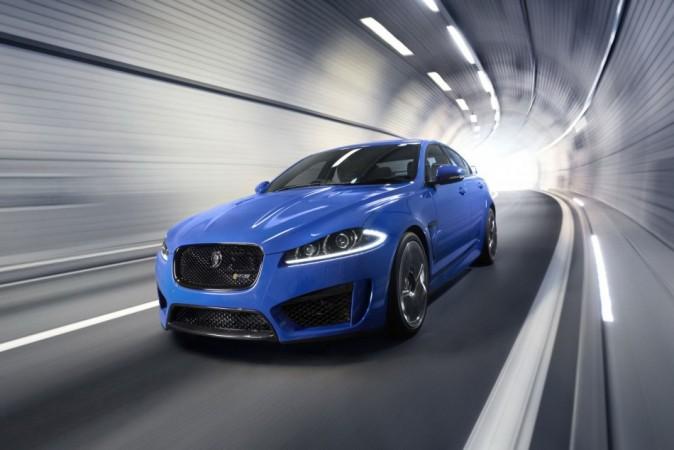 Jaguar XFR-S is the latest model unveiled in the ultra-high performance R-S range. The car will go on sale in the US next summer and only 100 models will be offered in the US for the 2014 model year.
Jaguar XFR-S, a car based on the XF sedan platform, is powered by a 32-valve quad-cam 5.0 liter supercharged V8 engine which is expected to generate 550 horsepower with 41lb/ft of torque. The new car accelerates from 0 to 60 mph (97 kmph) in 4.4 seconds and can reach to a top speed of 186 mph (297 kmph).The second model in the R-S range is positioned to compete with BMW M5 and Mercedes CLS63 AMG.

The latest model from Jaguar has been given a new and improved look with 20-inch alloy wheels and bold aerodynamics kit along with a new rear subframe and stiffer bushings. The interior of the car has been stylized with carbon-effect leather with contrast stitching and micro piping. The car is available in five color variants include French Racing Blue, Ultimate Black, Stratus Gray, Polaris White and Italian Racing Red.

"Sporting character is evident in all Jaguar sedans. In the XFR-S that character has been amplified, the result being a truly engaging car with a combination of technical innovation, assertive design and staggering performance that will satisfy the most demanding of drivers," said Adrian Hallmark, Global Brand Director of Jaguar.
The engine of the car has been upgraded for extra power and improved performance. The eight-speed automatic transmission helps to maximize the benefit of the engine recalibration. The car is priced cheaper than its previous model 2012 XKR-S coupe and higher than the standard model XFR.