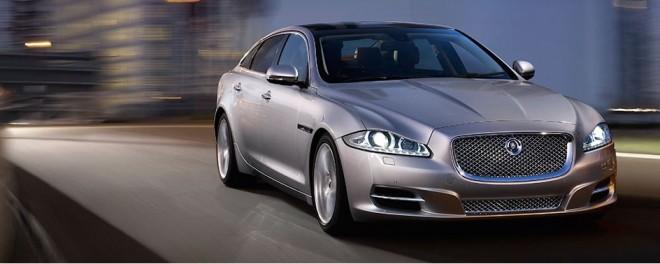 Tata-owned Jaguar Land Rover marked a growth of 20 percent in its global sales for the month of May, retailing 38,831 vehicles in the month. The company said that until now, Jaguar Land Rover has sold 200,778 units this year.
The China region sales of Jaguar Land Rover in May were up by 53 percent and the trend was reflected in other parts of the market as well. In North America, the company witnessed a growth of 19 percent, while in UK, Asia Pacific and Europe the sales were up by 15 percent, 11 percent and 8 percent respectively.
"This has been another solid month for Jaguar Land Rover with continued strong demand for models across the range in our international markets. The continued success of F-Type convertible, coupled with the launch of Coupe, has supported Jaguar sales momentum. For Land Rover, the Range Rover Sport and Evoque continue to deliver impressive sales performance," Andy Goss, Jaguar Land Rover Group Sales Operations Director said.
Talking of the brands, Jaguart sold 6,450 vehicles in May, registering 4 percent growth, while the Land Rover sold 32,381 vehicles in the same month, marking 23 percent increase in its sales. The regional performance of Jaguar records, 37 percent growth in China region, 7 percent in UK and 3 percent in Asia Pacific. On the other hand, the regional performance of Land Rover shows, 57 percent increase in China region, 29 percent in North America, 17 percent in UK and 14 percent in Asia pacific region. The Land Rover also posted 13 percent increase in sales in Europe in May.
Coming to India, the company recently launched its locally assembled XJ in India with a price tag of ₹92.1 lakh, ex-showroom Mumbai. The local assembling of the vehicle has helped the company to cut down its vehicle price in the country to a ₹92.1 lakh from ₹1.16 crore.
The car is powered by a 3.0 litre V6 turbo diesel engine, which can churn out a power of 275 PS at 4,000 rpm and a peak torque of 600 Nm at @ 2,000 rpm. The engine comes mated to eight-speed automatic gearbox and has a top speed of 250 kph. The Jaguar XJ promises a fuel efficiency figure of 12.9 km/l. Jaguar's new locally made sedan measures 5,252 mm in length, 1,457 mm in height and 1,899 mm in width. It accommodates premium features like rear seat comfort pack, increased headroom, electric rear side window blinds, LED reading lights, 10.2 inch entertainment screens and a new business table