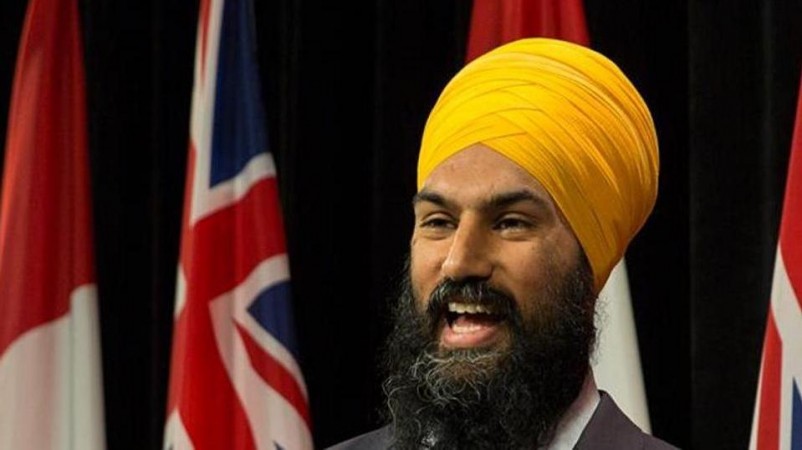 Ontario politician Jagmeet Singh has become the first Sikh to launch a campaign for the leadership of the New Democratic Party (NDP), a national party in Canada. Singh announced his candidacy for the position on Monday.
The 38-year-old politician, who represents Bramalea-Gore-Malton, made the announcement of his candidature on Monday at an event hosted at Bombay Palace in Toronto suburb Brampton, according to reports.
The NDP is one of the three major national parties in Canada, and had emerged as the main Opposition party in the House of Commons during the federal elections in 2011.
"I'm proud to announce that I am running to be the leader of the new Dem Party of Canada," Singh, who is a lawyer by training, said. Several leaders of the party also took the stage to support Singh's campaign for the NDP leadership.
"People are hungry for new leadership in this country, they are hungry for new leadership in our party," said Singh said. The event, where he wore an orange turban to match the NDP's colour, was also streamed live on Facebook.
Singh also talked about his vision of the party which included building "a Canada that is inclusive and where everyone can realise their dreams." The politician was born in Scarborough in Ontario.
Singh also criticised current Canadian Prime Minister Justin Trudeau, saying: "We've had enough of empty promises and we're ready to get the job done."
Singh reportedly is possibly the only elected representative in the Western world to have been denied a visa to India. The Canadian politician had attempted to get an Indian visa in December 2013, but his request was denied by the Indian consulate in Toronto.
The NDP candidate has also moved a motion in the Ontario Assembly last year to have the 1984 anti-Sikh riots in India termed "genocide", but his motion was defeated. Indian officials are likely to keep a close watch on his progress in candidacy.
It is believed that it was this push by Singh that made the then Indian government — led by the Congress, whose leader Indira Gandhi's assassination had led to the riots — to deny Singh his visa.