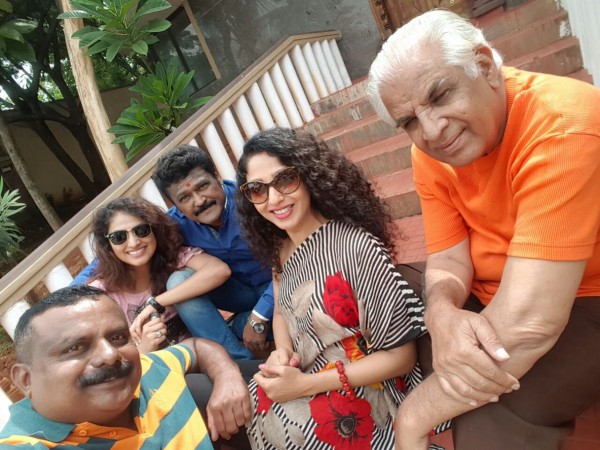 Navarasa Nayaka Jaggesh's much-delayed "Neer Dose" is finally ready for release. The upcoming Kannada movie had its audio and trailer release at Cinepolis in ETA Mall in Bengaluru on Friday, July 29.
Shivaraj Kumar launched the trailer and audio of "Neer Dose." The album, composed by Anoop Seelin, consists of five songs for which Ananya Bhagath, Samanvitha Sharma, Siddharth Belmannu, LN Shastry and Sunitha Murali have lent their voices. Director Vijayaprasad himself, along with Arasu Anthare, has written the lyrics for the songs of the Kannada film.
The trailer of "Neer Dose" has also been unveiled and met with grand success. The video revolves around the main characters like Jaggesh, Haripriya, Suman Ranganathan and HG Dattatreya (Duttanna).
The clip is full of double entendre one-liners. The dialogues evoke good response from the youth, who have praised the trailer on social media sites. Apparently, the film has a strong message to the society and the clip gives an indication of it.
The trailer has managed to generate good buzz around the film and people are now curiously waiting for "Neer Dose" to hit the screens. The Kannada film is likely to be released next month.
"Neer Dose" has been in the making for over four years. Ramya was the first choice to play the female lead and she had even taken part in the initial phase of the shooting before opting out of the film after she entered full-time politics. The makers re-started the shooting after signing up Haripriya. They finally wrapped up the shooting in March 2016.
The movie features Sugnaan's cinematography, Suresh Urs' editing, Murali and Kalai's choreography and Hosmane Murthy's art direction.