Jagga Jasoos, starring Ranbir Kapoor and Katrina Kaif, which is out in theatres on Friday, July 14, has received mixed reviews from Bollywood critics.
The musical drama narrates the story of a detective, played by Ranbir, who is in search of his missing father. While many critics liked the cinematography and the story, besides Ranbir's brilliant performance, others were disappointed with the large number of songs, which they said are a constant distraction from the actual story.
Jagga Jasoos 4th song Phir wahi sure to fill viewers' hearts with emotions
Both Ranbir and Katrina have promoted the film rigorously. The trailer and the songs have created a huge buzz among viewers who are eager to watch the former real life couple — Ranbir and Katrina — romance on screen. This is said to be their last film together ever since they parted ways in January last year.
Directed by Anurag Basu of Barfi! fame, the film faced several delays, mainly because of the lead pair's separation, which affected the shoot, and also due to the constant re-shooting of certain portions.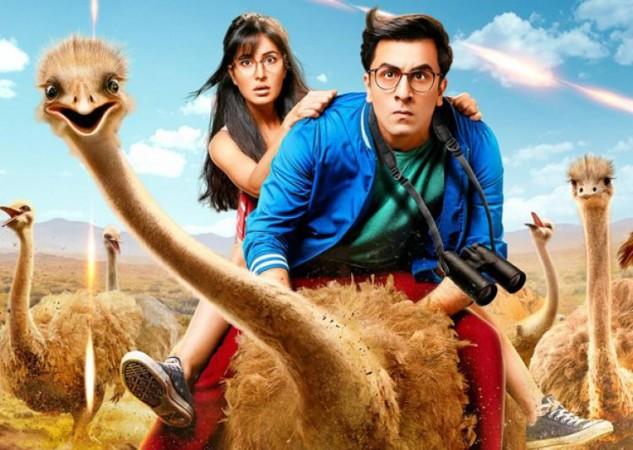 Check the trailer of Jagga Jasoos:
Check out for Bollywood critics' reviews of Jagga Jasoos.
Ahana Bhattacharya of Koimoi said: "A unique and interesting story. Anurag Basu pens an intriguing tale of a father-son story. But there is more to it than just father-son bonding. I would highly recommend watching this musical with a fresh and interesting script and nice music. This is surely one of Ranbir Kapoor's best performances."
Ananya Bhattacharya of India Today said: "(Anurag) Basu gives Bollywood one of its best musicals, a genre that has hardly been explored in Hindi cinema. Jagga Jasoos uses its lead actor's shoulders to elevate itself above the ordinary. Jagga Jasoos wins in the way the story is told, not necessarily in what the story is. Take a trip to Anurag Basu's fantasy land this weekend. You will not be disappointed. The chemistry between the lead actors is pleasing."
Nihit Bhave of the Times of India said: "For a film industry that adheres to certain rules of using music, Jagga Jasoos is an undeniable experiment. He (Ranbir Kapoor) manages to make you laugh and tugs at your heartstrings by being goofy and gloomy as suddenly as required. Katrina Kaif has little to do but makes for a good sidekick to Jagga. Parts of Jagga Jasoos are greater than their sum. But there's no reason you shouldn't head to a theatre and investigate for yourself."
Suparna Sharma of Deccan Chronicle said: "One of its own kinds of mystery where comedy meets thriller, Jagga Jasoos emerges a winner in all aspects. All the hard work Anurag and his team have put in is visible and commendable. The film might remind you of Adventures of Tintin but Anurag has easily managed to put desi bits into it. Though the film has been in the news for all the wrong reasons, the final product compensates for it all. Catering primarily to kids, Jagga Jasoos is highly entertaining and a must watch this weekend."