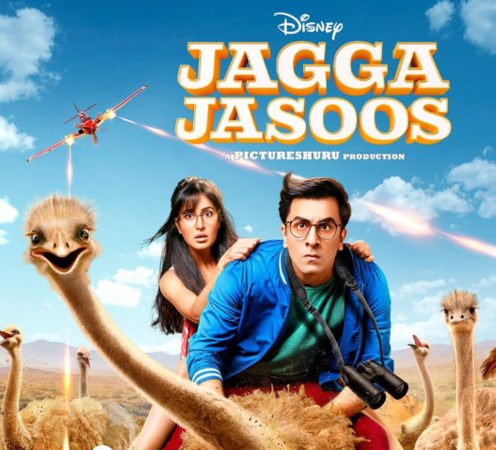 Ranbir Kapoor and Katrina Kaif parted ways last year while they were shooting for Jagga Jasoos. Post the split, the makers were reportedly facing difficulties planning the promotional strategies, for the film. However, Anurag Basu has come up with an idea.
Also read: Is Katrina Kaif taking tips from Salman Khan about her career and Ranbir Kapoor?
Though the actors are professional, the awkwardness between the ex-couple is said to be a negative factor for Jagga Jasoos. Thus, director Anurag has made changes in their marketing strategies and the duo will now travel separately for city tours.
"Katrina is a professional and will do whatever is expected of her to promote the film, even if it means standing and smiling next to RK. But she might not have to, as director Anurag Basu has come up with some clever, innovative marketing moves, based around the plot," DNA quoted a source as saying.
"While the two stars may come together for a few promotional spots, Basu's strategies will make sure that they don't need to travel together for the city tours. Now there is so much animosity between the lead actors that both have expressed their reservations about promoting it jointly so they may just get their wish," the source added.
As of now, it will be difficult to say whether these promotional techniques will help the movie in any way or not. The team of Jagga Jasoos has faced a lot of troubles due to the lead pair's personal issues. In December 2016, it had been reported that Ranbir and Katrina were asked to show chemistry between them, like Ranveer Singh and Deepika Padukone, during promotions.
"The production team wants Ranbir and Katrina to promote the film like Deepika Padukone and Ranveer Singh — with sincerity and affection. Ranveer is extremely exuberant, demonstrative and physical in his show of affection. Katrina and Ranbir have moved on in their lives, but the film's team want(s) them to be more affectionate and natural towards each other as they will be promoting the film together," an insider had told the leading daily.
Is Katrina Kaif taking tips from Salman Khan about her career and Ranbir Kapoor?