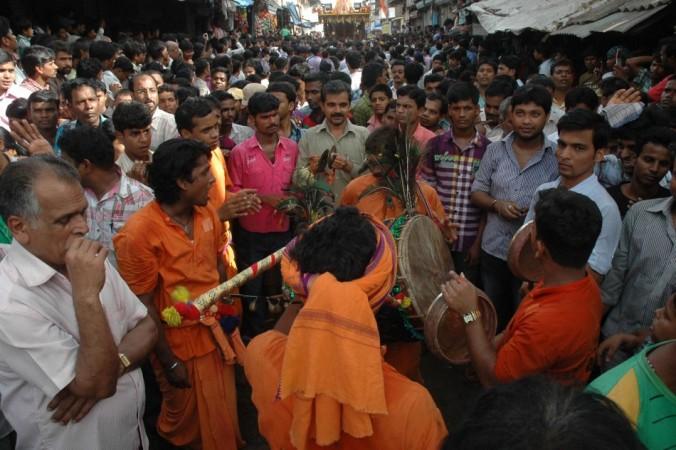 Nearly fifty thousand devotees attended the annual Jagannath Rath Yatra held on Thursday in Mumbai.
This year, the 20th Yatra of Lord Jagannath was organised by Shree Jagannath Seva Mandal in Sakinaka, Mumbai and was the first largest procession in the state.
"It was a great feeling for us that thousands of devotees pay homage to Lord Jagannath. The initiative of performing rath yatra was taken by textile mill workers and now we are taking forward this festival," said Ramesh Chandramani, the President of Jagannath Mandir.
Several eminent personalities attended the yatra and paid homage to Lord Jagannath.

"It was truly a spiritually satisfying experience the peace I got while paying homage to Jagannath," said Bollywood actress Devshi Khanduri, who attended the yatra.
The famous Chariot Festival of Lord Jagannath, a massive Rath Yatra 2012, is held annually in Puri, Orissa.
On the first day, the Idols of Lord Jagannath, Lord Baldev and their sister Devi Subhadra were carried through the streets in three huge thundering chariots to Mausi Maa Temple amidst tight security.
The chariots are re-made every year in accordance with strict and ancient specifications and are pulled by several thousand devotees at a time.
Nine days later, the idols take Departure from Mausi Maa Temple towards the original Temple in the opposite direction in a rally called Bahuda Yatra.
This year, at least 150 police constables including officers are deployed along the Yatra route to avoid any accidents.