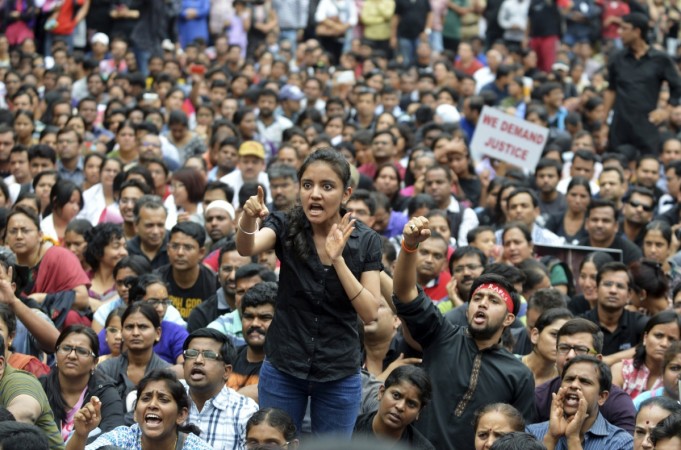 The Jadavpur University in Kolkata saw a violent clash between students, who are protesting the alleged molestation of a female student in a men's hostel, and the police that cracked down on the protest in the wee hours of Wednesday, arresting 35 students and leaving 40 injured.
Students had gheraoed the vice-chancellor and registrar's office on Tuesday evening following a complaint by the woman who alleged that she was forced by at least ten men into the men's hostel and was molested.
The police was called in and a contingent under Additional commissioner of police Debasish Roy reached the campus on Tuesday to control the agitation, according to The Times of India, but the clash with students turned ugly.
Visuals on news channels showed students being dragged out of the campus by police as the chaos ensued.
Female students have also alleged that they were harassed by some men in civilian clothes claiming to be policemen, who molested and groped them in the clash.
"The police beat us brutally. Our girls were simply molested," a student told a news channel.
State government authorities have called the students to lift the gerao.
The students' body is demanding a fresh probe panel to be set up to investigate the matter of the alleged sexual harassment of the student.