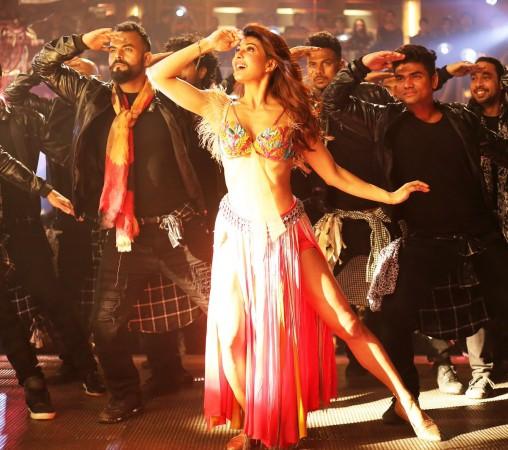 After Jacqueline Fernandez's Ek Do Teen hit the Internet, Tezaab director N. Chandra was baffled and shocked to see how Baaghi 2 makers have ruined the classic Madhuri Dixit number.
The song, which was originally choreographed by Saroj Khan, was now handed over to Ganesh Acharya for Baaghi 2.
N Chandra in an interview with Quint said: "I can't believe they've done this to Ek do teen. It's crass beyond imagination. And Jacqueline Fernandez doing Madhuri Dixit's number? Give me a break! It's like turning the Central Park into a botanical garden. Madhuri danced with such grace and innocence. This number is like a sex act."
Sorry to say sir but we don't agree with your last sentence. Yes, the song has its flaws and is a bad version of the original but it is definitely nothing close to sex act.
According to Merriam Webster, definition of sex act (noun) is --
1: coitus —used with the
2: an act performed with another for sexual gratification
We can understand your agression and probably in the heat of the moment you said that, but let's hope it was not intentional because Jacqueline is definitely not doing what the literal meaning of the word 'sex act' says.
Meanwhile, N Chandra feels there should be strict laws against such creative vandalism. He said in a media interaction: "Anyone can do anything to your creation just because there are no laws to protect our property. I remember a couple of years ago, R.D. Burman's Dum Maaro Dum had been similarly vandalised." (Hinting at Deepika Padukone's Dum Maaro Dum which had lyrics like'Unche se uncha banda, potty pe baithey nanga.')
The Tezaab director concluded by saying, "Saroj ji and I are definitely taking action. Amit ji (Amitabh Bachchan) has rightly spoken about archaic copyright laws that allow such liberties to be taken. Can you imagine, Amit ji would have no rights over his father's writings! What kind of laws allow people to do such things? We must be allowed to exercise some control over what we create."