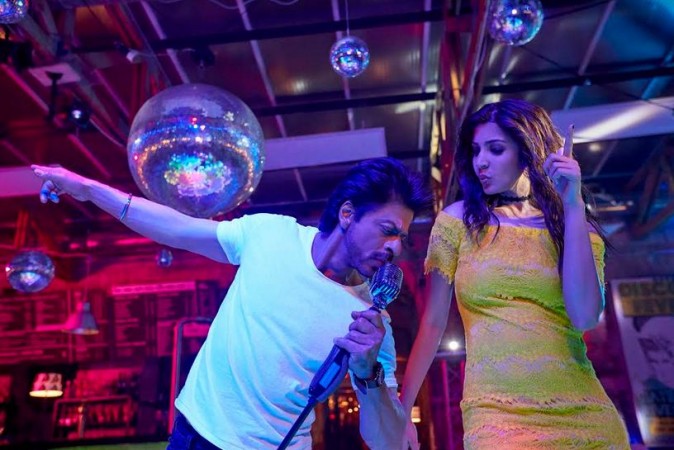 RATING: 2.5
MOVIE: Jab Harry Met Sejal (JHMS)
CAST: Shah Rukh Khan, Anushka Sharma
DIRECTOR: Imtiaz Ali
GENRE: Romantic comedy
An already engaged girl meets a Casanova type hunk. Though they are completely opposite in nature, they start falling for each other. What follows next in a typical Bollywood movie is no rocket science for anyone to decipher. However, fortunately, it has a good dose of entertainment, thanks to Shah Rukh Khan, Anushka Sharma, and the director's treatment of the film.
STORYLINE
A tourist guide by profession in Europe, Harry (Shah Rukh Khan) is a "characterless and cheap" guy, whose biggest weakness is women. He gets the job to guide Mumbai-based Gujarati girl Sejal (Anushka Sharma) along with her family and fiancé during their Europe trip.
However, all hell breaks loose when Sejal realises that she had lost her engagement ring just before leaving for Mumbai. As the ring is of extreme importance on an emotional scale, Sejal decides to stay back till she is able to find it and forcefully takes Harry along with her in the hunt.
The duo has the best time of their lives during their visit from one place to another across Europe. Gradually, cupid strikes Harry and Sejal but they both refuse to admit it and the former lets his lady-love go back to Mumbai. But then a major twist hits the plot.
WHAT'S WEIRD
Although Sejal knows Harry is a womaniser, she often gets cozy with him, even when she is determined to marry her fiancé and had no feelings towards the tourist guide. Many a times, Harry is the one who resists but she forces herself on him. Also, Sejal desperately tries to appear sexy in the eyes of Harry for some strange reasons. However, these sequences in the movie are quite amusing.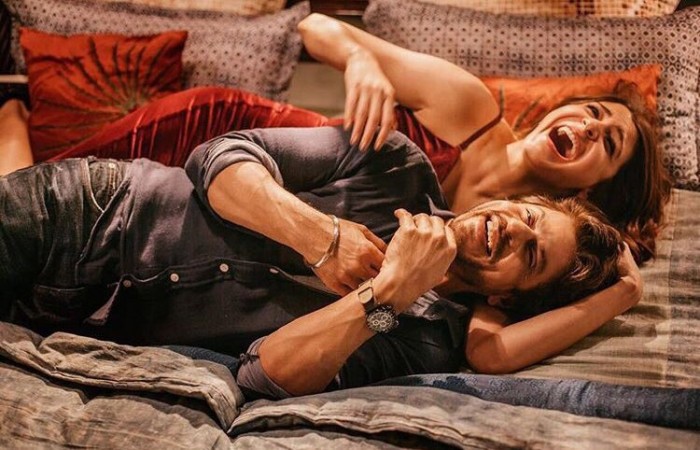 PERFORMANCES
Shah Rukh and Anushka's chemistry is bang on yet again. They carried out the emotions in a perfect manner. From their silly fights in the beginning to their playful romance and the pain of being separated, the duo did justice to their roles.
POSITIVES
The best thing about Jab Harry Met Sejal is the adorable camaraderie these two characters share. Anushka is super cute, and her Gujarati accent further enhances the cuteness factor. SRK's charm will make girls go weak in their knees, especially when he kisses Anushka. There are a number of funny sequences and dialogues which may not make you LOL, but they make the otherwise ordinary plot appear quite refreshing.
Another good aspect about the movie is its visuals. The film has been shot in some exotic locations that add more colour to the love story.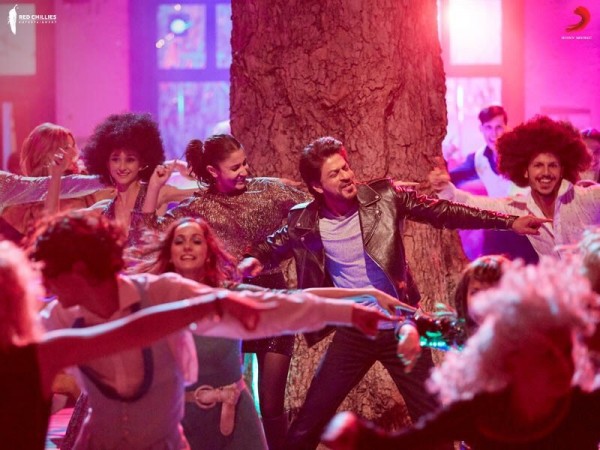 NEGATIVES
The biggest loophole of JHMS is the script. It comes with a cliché plot and lacks a surprise element. Certain scenes in the movie make it a typical Shah Rukh film, for example, Sejal turns back towards Harry just before boarding her flight, much like the famous DDLJ scene. The director could have brainstormed a little more to come up with a better script, which could have made it a brilliant movie to watch. Also, too many songs break the flow of the movie, which is annoying.
VERDICT
Jab Harry Met Sejal is a cliché script saved by a better treatment which made it a bit entertaining. Shah Rukh and Anushka's chemistry is the USP.